Disclosure:  This post is unsponsored (a few linked post were invitations).  All ideas expressed are my own. 
Pretty much everything I do centers around my Elf on the Shelf "Marvin."  Although I think that the clever little jokes and situations that are so popular on Pinterest are cute, and I admire those with the creativity to come up with such ideas, I personally feel that it rewards and shows the kids that being mischievous or sneaky is ok.  My reasoning?  1.  It counteracts what I think the season is about which is giving, helping others, and family. 2.  It gives my kids permission to make messes or play tricks, sends the message that these things are cute, acceptable.  In my house it is not.
Instead, "Marvin" is truly Santa's Helper.  He brings messages from the big man himself.  Each message reminds the kids to be KIND, SHARE, SPEND QUALITY TIME WITH FAMILY.  Some messages are reminders, some come with tasks, others with gifts or "secret missions" to complete (they LOVE these).  Every year these messages come on a different letterhead (which I download from the internet).  I found this year's free download here: http://yourgoldenticketblog.com/2013/12/santa-claus-stationary-free-printable/ 
Anything that I create and post here, please feel free to use.  The purpose of this page is to help you out not to make your life more difficult.  In fact, some people have loved what they saw me doing and asked for an email to detail it for them.
*each bullet that is purple links to a post about that item or links to where it can be purchased quickly and easily.  Events or reviews will become purple as the year progresses and I link the new posting to this main page.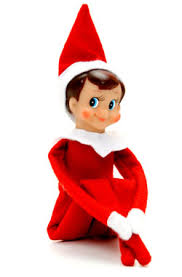 Events:
For a full listing of Holiday Events please visit our Holiday Post.  Below is a selection of events (past and present) that we have or will be visiting with links to our reviews.
Cut your Own Tree!!! – This link is a list of great places you can go and cut your own tree.  Many places have special attractions and activities as well!  We just did our Holiday Photos with Kennedy Grace Photography at Emmerich Tree Farm in Warwick – Super Cute.  We also have plans this season to visit Battenfield for their Sleigh rides and more! #RocklandNYMomTreeTime2015
Holiday Photos! This year we were lucky enough to have photos done with Kennedy Grace this year!!!  Stay tuned there are more awesome sessions coming!!!
Books
Movies
Give Backs (Missions from Santa)
Toys for Tots
"Adopting a Child"
Letter to Santa (mailed at Macys)
Activities (Crafts etc.)
Make our Ornament– AC Moore and Michaels
Color an ornament- Local Grocery Store
Paint a Santa Train- Christmas Tree Shops
Make Cookies
Make a Gingerbread House – We got ours at Bed Bath and Beyond this year (used our 20% off).  Click the link to see what they have to offer.
Past Trips
The Metro Museum Train Show
Pictures with Santa CLAWS – Read Last Year's Post and watch for this years updated version!
Polar Express Train Ride
Santa Trolley
Santa Train
Gifts