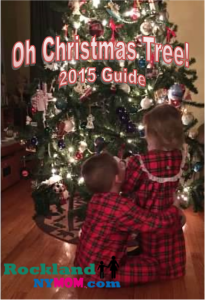 My husband and I started the tradition of cutting our own tree the year we were married. I grew up having a fake Christmas tree, and I put up a big fight when my husband first suggested we cut our own. It is now one of my favorite Christmas traditions. Getting all bundled up, trekking out to find the PERFECT tree, all while sipping on hot cider/cocoa. Each year feels like we are creating a new 'masterpiece' of a tree, not just decorating the same old tree, the same old way. And nothing beats the smell of a fresh Christmas tree!
Most farms open up for Christmas Tree cutting the Friday or Saturday after Thanksgiving.
Call the farm or double check their website for opening day and hours.
There are several types of trees to choose from, so be sure to call ahead to ask about the trees available!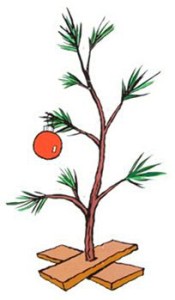 Abel's Trees
845-677-6395
www.abelstrees.com
435 North Clove Road Verbank
The Abel family has lived in the Clove valley since the late 1700's. Saws and assistance available. Enjoy some of Erin Abel's treats – gingerbread cookies, woopie pies, peanut butter bars and more! Bake fresh each day.
Hours: Open Black Friday, and every weekend between Thanksgiving and Christmas.
CASH AND PERSONAL CHECK ONLY!
Bilmar Nurseries Inc.
845-635-3206
26 Bilmar Blvd Pleasant Valley
www.Bilmarnurseries.com
On the weekends there are refreshments available and Santa will be visiting as well! Be sure to check the website for exact dates and times. Complimentary us of saws, tree baling, and tying twine. Restrooms available and FREE PARKING!
Hours:
NO CREDIT CARDS
Battenfeld Christmas Tree Farm
856 NY-199, Red Hook
845-758-8018
christmastreefarm.us
Weekends are full of fun events including Bonfires, tailgate parties with food and drink, Santa visits, music and horse drawn wagon rides!
Hours: 9am-4pm
BJ's Christmas Tree Farm
14 Evergreen Path Pleasant Valley
845-635-1587
bjschristmastrees.com
Complimentary hot chocolate or cider, tree tying, drilling of holes for the stand, tree shaker and family photos. Mainly offering Douglas Fir, but also have Conclor fir, White Pine and pre-cut Fraser fir.
Hours: Saturdays and Sundays 9am-4pm
Evergreen Farm
407 North Tower Hill Road  Millbrook
845-677-3785
www.evergreentree.com
They feature Douglas fir, Frazier Fir and Spruce trees that range from 6 feet to 13 feet tall.
Hours: Fri, Sat and Sun 9:30am-4:30pm
CASH OR CHECK ONLY
Fabulous Firs
664-702 Van Wagner Rd
Poughkeepsie NY 12603
845-635-3206 / 845-590-3337
www.bilmarnurseriesinc.com/fabulous-firs.html
This farm is owned by the same family Bilmar Nursery. Take a hayride to and from the farm. They provide saws, tie twine, and baling – all at no charge. Be sure to check the website for the weekends Santa will be visiting!
Hours: 10am-4:30pm
Hahn Farm
1697 Salt Point Turnpike, Salt Point
845-266-3680
http://hahnfarm.com/products/christmas-trees/
On the weekends enjoy a hayride to the farms. Be sure to stop by the farm store for some yummy goodies.
Hours: Mon–Fri:12- 4:30pm, Sat & Sun: 9:30am-4:30pm
Plains View Farm
21 freedom road Pleasant Valley
845-485-4277
www.plainsviewfarm.com/cut-your-own.html
Enjoy cookies, hot cocoa and cider compliments of the farm! Be sure to take a pic with your tree for the memory wall in the kitchen. Saws are available, a tree drilling machine and tree stands, plenty of 'elves' to help, and a tractor hayride to help get your tree back to the barn.
Hours: Sat and Sun 9am-dusk
Primrose Hill Farm Partners LLC
203 Fiddlers Bridge Road Staatsburg
717- 519 – 7532 /845-889–4725
This historic farm has been owned by the Cookingham and Schoch families for eight generations. You can't leave without stopping in the shop for handcrafted items, ornaments, tree stands, wreathes, hot chocolate and more.
Hours: Sat and Sun 9-4pm
Saltsman Tree Farm
214 NY-308 Rhinebeck
845-876-8801.
saltsmantreefarm.com
Saturdays and Sundays warm up bu the bonfire while roasting chestnuts and sipping hot chocolate or mulled cider. All while indulging on doughnuts and candy canes. YUM. Be sure to stop by the Barn Shop for kissing balls, centerpieces, tree items and works from local artisans.
Hours: Sat and Sun 9am-dusk, Mon- Friday 10am–4pm
(if you come during the week, just honk your horn and someone will come out to help)
Solvang Tree Farm
80 Bedell Rd, Poughkeepsie
(845) 473-0224
solvangfarm.com
Both cut your own and precut trees available. Their store also offers fresh hand made Christmas wreaths, kissing balls, table arrangements and more.
Hours: Fri, Sat and Sun – 9am-4:30pm
Wonderland Farm
191 White Schoolhouse Rd.
Rhinebeck
845-876-6760
www.wonderlandfarm.com
Balsam, Frasier, and Canaan Firs, as well as Blue Spruce are available. Saws, wrapping, and rope available for your convenience.
Hours: Fri, Sat and Sun – 9:30-Dusk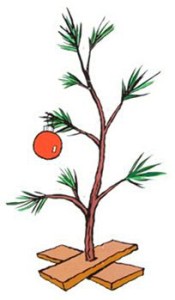 Emmerich Tree Farm
101 Sleepy Valley Rd., Warwick
845-986-0151/ 973-332-1055
www.emmerichtreefarm.com
Grab some lunch from local food trucks stopping by the farm, and enjoy some complimentary hot chocolate. They will have live entertainment, campfires, and 'special guests' to help make your time at the farm memorable.
Hours: Sat and Sun 9am-5pm
Fox Ridge Christmas Tree Farm
17 Kays Way, Warwick
www.foxridgechristmastreefarm.com/home.html
Saws provided, they do have twine for tying, but encourage you to bring bungee cords/straps. They also advise you to wear boots.
Hours: Sat and Sun December 5 & 6 ONLY! 9 am until dusk.
CASH OR CHECK ONLY.
Graney Tree Farm
24 Lang Dr, Pine Bush
845-361-3022
Hours: Fri, Sat and Sun 9am until dusk
Indigot Creek Christmas Tree Farm
6 Hillside Ave, Warwick
914-443-6966
Manza Family Farm (not pick your own)
730 State Rt.  Rt 211  Montgomery
845-692-4364
manzafamilyfarm.net
This farm is not a cut your own tree, but they seem to have a great deal of family fun happening, could be a great spot to check out. Manza featuress a large selection of freshly cut Douglas, Fraser , Concolor and Noble Fir trees, Living Spruce and Fir trees ready to plant after the holidays, and a variety of wreaths and roping.  They have a wonderful Christmas display including a Nativity Scene and picture taking areas, farm animals and  Real Live  Reindeer. Stop by the Christmas Shop for hot drinks, food and baked goods. Santa is there on the weekends in DECEMBER from 11-4! Pony rides and Horsedrawn Hayrides on weekends from 11-3. One free ride for one person with each tree sale! With coloring books and candy canes for each child also!
Hours: Sat and Sun 9am-4pm
Pierson Bicentinial Farm And Greenhouse
1448 route 211 west Middletown
845-386-1882
piersonsfarm.com
They offer both Fresh and U-Cut, along with all the trimmings in their Four Seasons Store.
Hours:
Rocky Bar Christmas Tree Farm
52 Rocky Bar Road, Westtown
845-304-9196
Warm up by the fire pit while sipping hot cocoa and neoying a snack from the gift shop. They also have wreathes and other Christmas decorations available as well.
Hours: Select Sat and Sun 10am-4pm
CALL AHEAD TO CONFIRM
Stone Oak Farm
207 Stony Bar Road Slate Hill
845-355-4751 or 845-537-9060
stoneoaktreefarm.com
Stone Oak Tree Farm features an antique & gift shop with
many collectibles. Sit and warm by the huge roaring fireplace while sipping a cup of hot chocolate and enjoying a candy cane. In the barn are handmade, freshly-decorated wreaths, cookies, various breads, local maple syrup, soaps, and firewood bundles for sale.
Hours: Sat and Sun 10 a.m. to dusk, Weekdays by appointment
Sumner's Wintergreen Tree Farm
123 Brola Rd Middletown
845-386-2032
https://www.facebook.com/Sumners-Wintergreen-Tree-Farm-767697236635782/timeline/
Hours:
Pine View Farm
575 Jackson Ave New Windsor
845-564-4111
Hours: Open Dec. 19th and 20th 9-4 ONLY
*On Dec. 12th and 13th 9am- 4pm you can stop by for wreaths, centerpieces, sprays, and other decorations.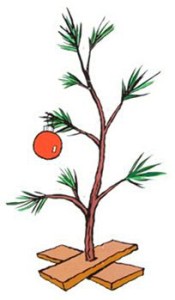 Stuarts Fruit Farm
62 Granite Springs Road Granite Springs
914-245-2784
www.stuartsfarm.com
Hours: 9am- 5pm
Wilkens Fruit and Fir Farm
1335 White Hill Road
Yorktown Heights
(914) 245-5111
www.wilkensfarm.com
They have 3 markets – all of which are OPEN! Stop by the Bakery for pies, apple cider donuts, cookies, strudel Sticks, brownies, muffins, candy, popcorn, brittle, fudge and fancy dipped apples. The Apple Farm Market offers produce, snacks, cider, wreaths, roping, tree stands, decorations, and Gift Baskets. The Country Market offers holiday gifts and crafts, souvenir apparel, Christmas ornaments, and decorations. Enjoy a free cup of hot apple cider with every tree purchase!
Hours: Sat and Sun 10am-4pm while supplies last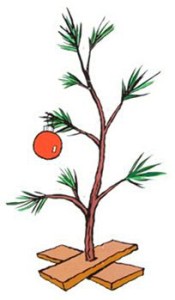 Bell's Christmas Trees
647 Mettacahonts Rd. Accord
845-626-7849
www.bellschristmastrees.com
Santa visits the opening weekend! Free drilling, shaking and bailing services.
Hours: Mon-Fri 9:30am-dusk Sat-Sunday 8am-dusk
Christmas Tree Lane
9 Christmas Tree Dr., Wallkill
845 895-3536
https://www.facebook.com/Christmas-Tree-Lane-Wallkill-NY-12589-1406119279622488/
Friendly elves will help wrap and carry your tree to your car. Browse the handmade wreaths, Grandma's Christmas Treasure Gift Barn, Beautiful Holiday displays and a musical train. Be sure to get your free family photo with your tree and complimentary drinks and snacks.
Hours: Call before you go! 
Mountain Fresh Farms
282 Orchard Road, Highland
845-795-2260
www.mountainfreshfarms.com
Enjoy yummy seasonal refreshments, like cider, hot chocolate and baked goods, and you can enjoy them while warming yourself around the fireplace. They will provide everything you'll need to cut your tree, wrap and ready your tree for the ride home.  They will even cut it for you, if you'd prefer.
Hours: 9am-4pm Open the weekend of Thanksgiving and the following 2 weekends ONLY.
DiGrazia Christmas Tree Farm
469 Pine Bush Rd., Stone Ridge
845-687-0449, 845-705-1492
There are saws and free tree wrapping available, as well as assistance cutting your tree. Stop by the shop for Wreaths, table decorations , garlands and more.
Hours: Sat and Sun 10am-4pm
Hardenburgh Christmas Tree Farm
206 Hardenburgh Rd., Ulster Park
845-658-8894 or 808-295-6591
www.hardenburghfarm.com
They can provide the tools, or even cut the tree for you. They will even load it on a tractor and bring it to your car for you. Stop by the Shoppe for Christmas decorations, home made wreathes and complimentary hot cocoa.
Hours: 9am – dusk
Hurds Christmas Tree Farm
2187 State Rt. 32, Modena
845-883-7825
www.hurdsfamilyfarm.com
Super fun Hay rides and Cow Train rides. Toast S'mores around the campfire sipping hot cocoa or mulled cider. They also have cider donuts, hearty food, baked goods and a gift shop.
Hours: Thanksgiving weekend until Dec 15 -Fri, Sat & Sun, 9am – Dusk. After Dec. 15 by appointment!
Marshall's Tree Farm
58 Whitfield Rd., Accord
845-626-4059
They have trees that range in size from tabletop and up.
Hours: Dawn until Dusk
Mountain View Tree Farm
69 Spurck Road Saugerties
845-389-1973
Hours: Sat and Sun 9am – 4pm
Split Rail Nursery
346 Mahoney Rd., Milton
845-795-5643 or 845-629-1684
Hours: Fri 12-4pm Sat and Sun 9 am-4 pm
West Wind Tree Farm
543 Bruyn Turnpike, Wallkill
845-895-3807
Hours: Daily Dawn until Dusk
Did you cut down a tree at one of the farms mentioned above?  Really enjoy the activities available to you?  Please post below and when putting pictures on social media give us a shout at #RocklandNYMomTreeTime2015!!