Here is a list of some Easter Fun for the whole family! 
___________________________________________

Visit The Easter Bunny!
Palisades Mall – West Court, Level 1 near Best Buy and Billy Beez
March 17th – April 15th
See detailed list of times and dates here.
Spring is in full-bloom at Palisades Center and the Easter Bunny himself will be hoppin over to the Bunny Patch on level 1 in the West Court (near Best Buy and Billy Beez) starting March 17th!   Visit with the Easter Bunny and create memories that will last a lifetime for you and your family, hours and special holiday events listed below.
** Bunny Cares Visitation
Special sensory environment for children & parents with special needs to visit the Easter Bunny.
Sunday, March 26th
9am-11am
RSVP by calling Guest Services at 845-348-1000 option 0 or online here: www.noerrprograms.com/bunny-cares/

**Pet Night with the Easter Bunny
Sunday, April 9th
7pm-9pm
Bring your furry (or not so furry) friend to meet the Easter Bunny!  All pets must be on a leash or in a carrier.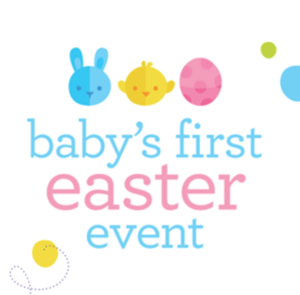 Babies r Us – Nanuet
March 25
11am-12pm
Bring your little bunny in for crafts, giveaways & photo ops !
RSVP 845 -627-6636



Holiday Workshop at Jills Ceramics
180 Germonds Road West Nyack, NY 10994
April 3, 2017 through April 14, 2017
Monday-Tuesday, 10am-12pm; Fridays, 3-5pm
Jill will help artists pick out and paint spring Holiday items such as Seder plates and Kiddush cups for Passover and bunny figurines and Easter-themed plates, cups, bowls, mugs, and much more. For Spring, choose from a large selection of outdoor decorative pieces both large and small.
Prices vary per piece. Items can be painted and taken home the same day or left for glazing. Registration recommended.
845-623-4975 or email at jillsceramics@aol.com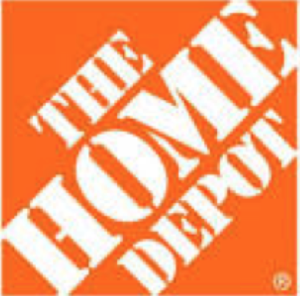 Build a Bunny Basket
Home Depot – Nanuet
Saturday, Apr 1, 2017
9:00 AM – 12:00 PM
Join our hands-on workshop and you and your child can build a bunny basket, perfect for keeping Easter treats a short hop away. Once the basket is built, your child can decorate it with paint and stickers. All kids get to keep their craft, receive a FREE certificate of achievement, a Workshop Apron, and a commemorative pin while supplies last. Children must be present at the store to participate in the workshop and receive the kit, apron and pin.
For more information and to register – visit here
___________________________________________
Bunny Brunch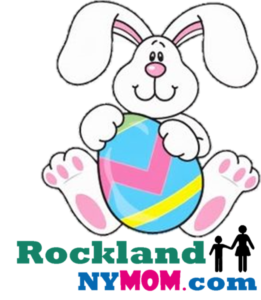 RocklandNYMom – Bunny Brunch
Saturday April 1, 2017
Two Seatings: 9-10:30 or 11:30 – 1:00 ( SOLD OUT!)
Knights of Columbus Blauvelt
We are so very pleased to add to our repertoire this year our Bunny Brunch!!! Based on the 24 hour sell out of our Breakfast with Santa- you may want to get in on this quickly. Our dedication to affordable family friendly events continues as we throw an amazing Bunny Brunch with the help of our fabulous sponsors that includes:
Buffet Breakfast- Knights of Columbus Blauvelt
Professional Photos with the Bunny – IC You Photography
An Easter Craft- Day Camp in the Park
Photo Booth (or two you know us)
Chocolate Easter Pop – Sweet Celebrations with Jeannette
Bunny Ears for All Children
Bag of Swag- Free items, information and coupons from local businesses
Small Egg Hunt
Tricky Tray Full of fun prizes to benefit March of Dimes
Performances and interaction with Vicki's Studio All Star Dance Team and Moon River Mother and Child
$25 a person, Under 2 Free
Send an email to RNYMBunny@gmail.com requesting your seating and how many attendees you will have.


BUNNY BREAKFAST
Saturday, April 1 and Sunday, April 2, 2017 
Stew Leonard's Yonkers Store 1 Stew Leonard Dr., Yonkers, NY
Bunny Breakfast, Brunch & Lunch
Families can sign up for a special Bunny Breakfast, Brunch, or Lunch on hosted by the Easter Bunny, Wow the Cow, and their friends. Stew Leonard's chefs will offer three distinct menus for the breakfast, brunch and lunch, featuring the farm fresh food store's most-loved items.  Each child will also be able to take a photo with the Easter Bunny.
Reservations for the Bunny Breakfast, Brunch or Lunch must be made in advance at Customer Service beginning Wednesday, March 1, 2017. The breakfast is at 10:00 a.m., the brunch is at Noon, and the lunch is at 2:00 p.m.  Adults will be charged $14.95/each and children under the age of 12 will be charged $9.95/each.
www.stewleonards.com
914.375.4700


Delaware River Railroad Excursions – Easter Bunny Train Ride & Egg Hunt
Trips run April 8,9,and 15th
11am, 12:30pm, 2 pm and 3:30 pm
Ride the Easter Bunny Train Ride and visit with Mr. E. Bunny on the train. Your ride will wind along the scenic Delaware River leaving from the Historic District of Phillipsburg, New Jersey. The train will travel along the river to Carpentersville and our destination will be the site of the historic Lime Kilns. In front of the 150 year old Lime kilns is a beautiful little glade filled with Easter eggs! Once we arrive you can get off the train, take a picture with Mr. Bunny and gather 4 Easter eggs!
On the train enjoy our banjo playing Hobo and a Juggler!.
$11PER CHILD, $18PER ADULT, Lap Sitter $4.00 (up to 2 years old)
877trainride.com/Easter.htm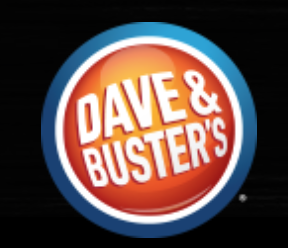 Bunny Brunch at Dave & Buster's!
Palisades Mall – Dave & Buster's, Level 4
Sunday, April 2nd
10am-11am
Join us for a morning brunch with the Easter Bunny!  Food, fun, and a special Bunny Parade led by the Easter Bunny!  Space is limited, RSVP is required.
Please call Guest Services at 845-348-1000 option 0 to reserve your space.  1 adult per 2 children required.  Registration opens March 21st 11am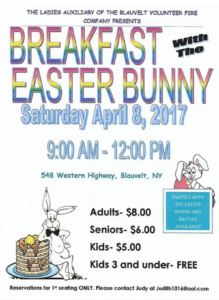 Ladies Auxiliary of Blauvelt Volunteer Fire Company presents:
Breakfast with the Easter Bunny
548 Western Highway, Blauvelt
April 8th
9am-12pm
Photos with the Bunny and Raffles!
Adults – $8, Seniors $6, Kids $5, Under 3 FREE
Reservations – judith1016@aol.com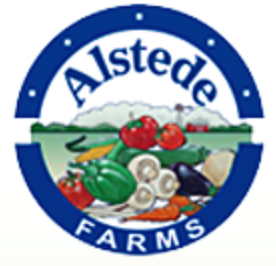 Breakfast with the Easter Bunny
1 Alstede Farms Lane Chester, NJ 07930
Saturday April 8th and Sunday 9th
Seatings at 10am and 11 am
Friday April 14th and Saturday April 15th: 9 am – 12 pm
Seatings at 9am, 10am and 11 am
Join us here at Harvest Hall and Have Breakfast With the Easter Bunny!
Reservations are required. Call us today at (908) 879-7189 to reserve or buy your tickets now:
Buy Tickets Now
For more information: Easter and Springtime Family Festival…
Children's admission $25.99
Adult admission: $13.99
Senior admission: $11.99
Admission Includes: All-You-Can-Eat Breakfast, picture opportunity with the Easter Bunny, access to all activities and games in the Festival Area.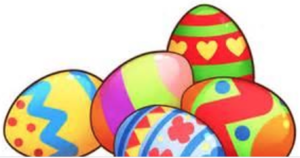 Hop to it!
Bella Gianna's
77 S Route 303, Congers, NY 10920
Saturday, April 8th
2 Seatings – 8:30-10:30 and 10:30 to 12:30
The Association for the Visually Impaired will host a "Breakfast with the Easter Bunny" Saturday, April 8th at Bella Gianna's Family Style Restaurant (Formerly Romolo's). Enjoy a leisurely breakfast buffet in a kid-friendly environment. Each table will include items for families' to create a seasonal craft. The Easter Bunny will be available for the entire event, posing for memorable family photos. Be sure to bring your camera!
Bella Gianna's staff will serve a full breakfast buffet including: pancakes, eggs, , bacon, sausage, bagels, danish, juice and coffee.
Adults – $20; Children (ages 3-12) – $12.50 and Children under 3 are free.
100% of the proceeds will benefit The Association for the Visually Impaired, a nonprofit organization serving blind and visually impaired children and adults in Rockland and Orange Counties. The organization provides comprehensive vision rehabilitation, mobility instruction, employment placement, and social work services to visually impaired children and adults. This event is made possible through a generous donation from Bella Gianna's.
Reservations are suggested; a limited amount of tickets will be available at the door, but please call or email AVI to leave your name on the will-call list. For questions or special concerns, please contact AVI at 845-574-4950.
https://www.eventbrite.com/e/breakfast-with-the-easter-bunny-tickets-32816487999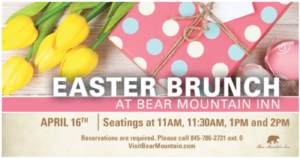 Celebrate Easter with us at Bear Mountain Inn.
Sunday, April 16, 2017
Seatings at 11AM, 11:30AM, 1PM and 2PM
Adults $46.95* | Children 5-12 $18.95* | Children Under 5 FREE
For more information – visit here!
___________________________________________
Easter Egg Hunts


EASTER EGG HUNT EGGS-TRAVAGANZA
Wednesday, April 5, 2017
4pm
Stew Leonard's Yonkers Store 1 Stew Leonard Dr., Yonkers, NY
Easter Egg Hunt Eggs-Travaganza
Stew Leonard's Yonkers store is hosting an Easter Egg Hunt Eggs-Travaganza starting at 4 p.m. on .  Children will be given a map of Stew Leonard's and a bag to collect eggs from costumed characters throughout the store, including Clover the Cow, Cynthia Chick, and Daphne Duck among others.  The Easter Egg Hunt Eggs-Travaganza is free to the community.
Each egg contains candy and every child will receive one Golden Egg with prizes ranging from plush toys and bubbles to children's DVDs and Easter activity books. Four lucky children will find this year's grand prize inside their Golden Egg: is a family pack of passes to Rye Play Land!
PLEASE NOTE: Due to the popularity of this event in years past, Stew Leonard's asks customers to pick their tickets up in advance.  Tickets will be available at Customer Service on a first-come, first-served basis beginning Wednesday, March 1, 2017 for the first 400 children.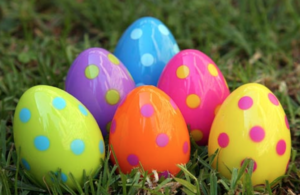 Pearl River Central Avenue Field
Sunday April 9th
1pm SHARP – arrive early
Hope you can attend the Chamber's Annual Easter Egg Hunt! Bring your own bag or basket. Great fun for the kids! Special thanks to our co-sponsor: Law Offices of Thomas F. Diviny.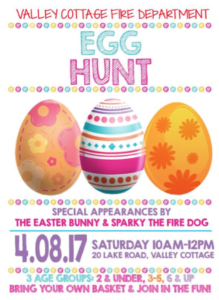 Valley Cottage Fire Department for an Egg Hunt
20 Lake Rd. Valley Cottage NY
Saturday April 8th
10am-12pm
Meet the Easter Bunny and Sparky the Fire Dog and the Easter Bunny!
3 Age groups – 2 and under, 3-5 and 6 & up
Rain or Shine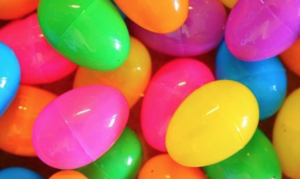 Rockland Mommies Egg Hunt
Congers Lake Park
Saturday April 8th
10am-1pm
We have so much fun planned! Day Camp in the Park doing crafts, Pitch by Pitch playing catch with the kids, Mandas Enchanted Events bringing a few special guests, Little Ivy Academy building robots, Photo opps … and a visit from a very special guest 🙂
There will be a designated area for toddlers and older children. Alike with last year there are limited spots available to help keep the event controlled and enjoyable for everyone. 
EMAIL RNYMBUNNY@GMAIL.COM to reserve your spot.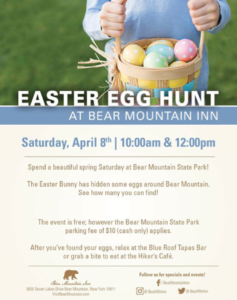 Easter Egg Hunt at Bear Mountain State Park!
2 sessions – 10am or 12pm
*This event is free of charge, but a State Park $10 parking fee (cash only) will apply.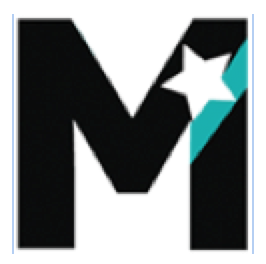 Easter Egg Hunt
Mania Training Facility – 24 Holt Drive Stony Point, NY 10980
April 8, 2017
2pm-4:40pm
Bring an easter basket and your best hunting skills. Find the glitter egg for a special prize! Registration is required. Sign up by age group on the site.
845-269-3300
join.maniatrainingfacility.com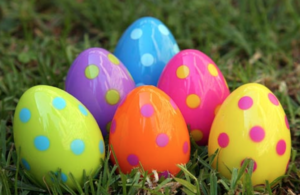 Tappan Fire House Annual Egg Hunt
123 Washington St Tappan
April 15
12pm-2pm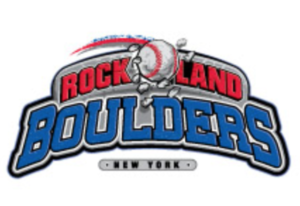 BoulderBird's Egg Hunt
1 Palisades Credit Union Park Drive Pomona, NY 10970
April 15, 2017
9-10:30am
Come on down and visit BoulderBird and the Rockland Boulders on Saturday, April 15th at 9am for BoulderBird's Egg Hunt at Palisades Credit Union Park in Pomona, NY. BoulderBird will hide 5,000 eggs in the field. How many will you find?
845-364-0009
rocklandboulders.com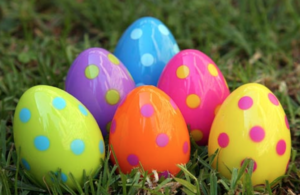 Piermont Civic Association – Easter Egg Hunt
Flywheel Park, 554 Piermont Ave. Piermont, NY 10968
April 15, 2017
10-11am
Come early and bring a basket or container to collect eggs. Weather permitting.
piermontchamber.org