I am a wife, a sister, a daughter, a teacher, a friend, a coach and a co-worker.  But most importantly I am a mom.
Like many other parents I often wish that there was one place that I could go to in order to find the answers to questions that I have, or the information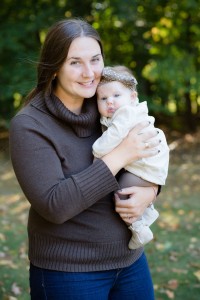 that I seek.  Sometimes this means I need an item, idea, or something to do with my children.  Since I am always researching and looking for all of these, and most of my  friends have never heard of them why not put them in one place where all parents can find them when they are needed?
My BLOG focuses on Rockland County NY and its surrounding areas.  However, it will touch on all parent related topics so many of my posts will be helpful to all parents regardless of where you live.  Since so many of my posts are about my real experiences I will often refer to my own children, my son (A) and daughter (E).
Feel free to ask about something that you want to know, I would be happy to research it and post my findings for you and others to read.
Some Information on my pages for quick reference:
Directories- This has different companies and or people who can provide services to you and your family.
A Good Cause- Charity Events in Rockland that are child friendly.
We're Having a Party-  Things I have learned while party planning for my kiddies, please use my ideas if you need them!  If you want any of the templates let me know!
Currently Loving- This is a list of items that have made my life easier as of late, it includes my little "review" to help you out as well as a link for finding them easily. Each month I move my favorites to their sub pages (so you can still find them) and make room for my "new" favs!
BLOG- This is  where I  post things that have come up and may be useful to parents, new and old.  I also review classes, stores etc. for your benefit.  Have a question about an event or class?  Just ask!
Photo Obsession- This explains my obsession with photos of my children, goes through my different photos, who took them, and where you can go if you want photos too.  It  also lists places to get props, if you choose to do them yourself!
Coming Soon-  Play Ball and much more!!!