I must get asked a million times a day what to make for the kids.  I am NOT a chef, nor did I CREATE any of these… BUT, I do use them frequently so I posted them for you  (with appropriate credit where credit is due) for you to peruse and maybe even use.  Watch for more ( I couldn't possibly get them all down at one shot, but here are some I have used super recently).
Muffins:
Zucchini Muffins- Food.com
http://www.food.com/recipe/zucchini-nut-muffins-68082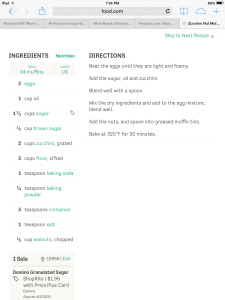 Blueberry Muffins – Allrecipes.com- Featured on RNYM in "The Whole Experience at Halfway Acres Farm!!!"
http://m.allrecipes.com/recipe/218614/whole-wheat-blueberry-muffins/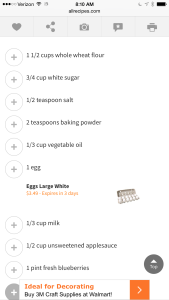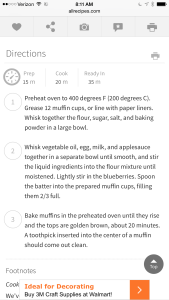 Meals:
Korean Beef Bowl- Damnedelicious.net
This reminds me of the appetizer from PF Changs that you get the lettuce wraps with- except as a meal- it would still be lovely in a lettuce wrap.  For kids you may want to reduce (or eliminate) the red pepper flakes.  Rice of course is brown.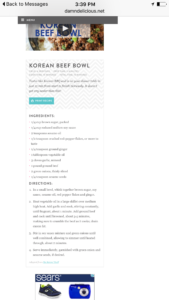 Turkey Burgers– Food.com
http://www.food.com/recipe/tasty-turkey-burgers-20731
Its kind of like turkey meatloaf on a bun.  Sometimes we make it fun and add jellied cranberry sauce and stuffing as toppers- THANKSGIVING BURGERS!!!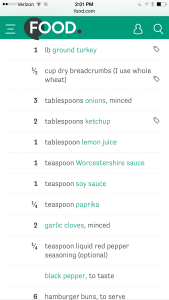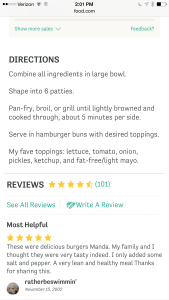 Shephard's Pie: Weightwatchers.com
https://www.weightwatchers.com/us/recipe/turkey-shepherds-pie-mashed-sweet-potatoes-1/5626a5fbf79cf9120df3913a
This is NOT your traditional Shephard's Pie- It's healthier and full of flavor- we love this as a change.  Easily prepared in advance and frozen or chilled the next day.  Just like it's namesake- it tends to be better when its prepared in advance and the flavors have a chance to melt together.  
Meatloaf:  AllRecipes.com
http://m.allrecipes.com/recipe/16354/easy-meatloaf/
MY EDITS- I use whole wheat seasoned bread crumbs, and for my salt and pepper I use Tastefully Simple All Natural Seasoned Salt.  I also use 1.5 tbsp of the brown sugar.