This page contains information for parents who are looking for services either for themselves or for their children.  As always if I have used the service an asterisk will be next to the description.  If I have reviewed the  service the pink "Read full review!" will appear as a link to my review.  Enjoy!!
Disclaimer:  These are sponsored posts.
_____________________________________________________________________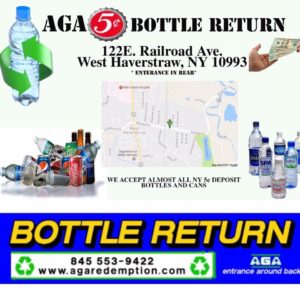 AGA BOTTLE RETURN
845-553-9422
www.agaredemption.com
Open :Mon-Friday 9-6pm
122 East Railroad Ave.
West Haverstraw, NY 10993
*entrance in the rear
MAKE MONEY, SAVE THE EARTH!
Looking for a fast, easy and convenient way to make some cash while helping the environment?
Let AGA BOTTLE RETURN work for you!  Cash in your redeemable bottles marked "NY 5¢ Refund" and get paid.  It's a s simple as that!
Some customers prefer to sort their deposits themselves. We offer a sorting area, materials to organize such as bags. Also customers do have an option to have the AGA staff help you sort and count.
_____________________________________________________________________

Health and Wellness

https://www.fitnesskickboxingny.com/home.html
53 Hudson Avenue, Suite 103
Nyack NY 10960
845-653-2488
At Fitness Kickboxing the main goal is to help transform our members and our community to their best fitness level.  All our instructors are going to help change your mind, body, and soul in the friendly and family style kickboxing classes.  We believe that a person cannot change physically if they don't change mentally and spiritually. READ OUR FULL REVIEW!!
_____________________________________________________________________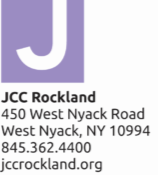 Lauren Saltus, General Manager, Fitness and Wellness, JCC Rockland
laurens@jccrockland.org,
845-362-4400, ext. 112,
jccrockland.org 
Whether you are looking for a small studio feel, group classes, personal training, nutrition coaching, that push to conquer a goal, or help taking the guess work out of how to make fitness and living well part of your life. Surprise yourself with all you can do at JCC Rockland! We can help you find exercise that makes you happy.
Clean. Fun. Smart and friendly staff. Everything you need. 
JCC Rockland Welcomes all ages faiths and backgrounds. 
_____________________________________________________________________


Movements 4 Life
47 Chestnut Street
Suffern, NY
Alex Chemerov
845.369.6683 (MOVE)
movements4life.com
alex@movements4life.com
www.facebook.com/Movements4Life
www.instagram.com/movements_4_life
www.youtube.com/user/movements4life 
M4L is a private training studio that helps people LOOK, FEEL, and PERFORM better! We provide highly comprehensive training programs in either a private, semi-private or large group setting.
_____________________________________________________________________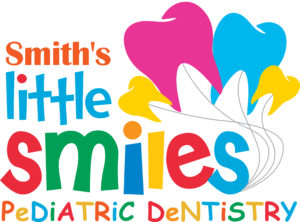 Smith's Little Smiles
5C Medical Park Drive
Pomona, NY 10970
(845) 414-9626
Dr. Smith is a Board Certified Pediatric Dentist and is dedicated to providing the highest quality dental care for children from infancy through adolescence in a warm and friendly environment. For us it is of the 

utmost

 importance for a child to be comfortable and stress-free during their dental visits. Our goal at Smith's Little Smiles is to provide dental care in a 

fun and pleasant manner, 

placing great focus on prevention to keep your child's smile healthy!
We are a state of the art pediatric dental practice serving the Hudson Valley and Bergen County. We have a 24 hour answering service in case you need to reach us after hours and provide same day appointments for emergencies. We are in network with most major insurances and offer evening and weekend appointments.
_____________________________________________________________________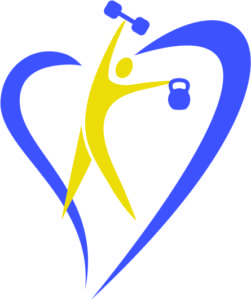 Jeanine's Fit Solutions
917-750-0425
laborne.jeanine@gmail.com
www.jeaninesfitsolutions.com
NSCA Certified Personal Trainer
CPR/AED Certified
My goal as a personal trainer is to help my clients achieve their fitness goals. I do this by introducing them to the many benefits of exercise through: Strength Training, Flexibility, Proper Nutrition, and Stress Reduction. This leads to an overall positive outlook, in addition to a healthy body.  I customize exercise programs that take in to account your schedule, fitness condition, specific goals, and budget. Visit my website at www.jeaninesfitsolutions.com for services and pricing.
_____________________________________________________________________
Travel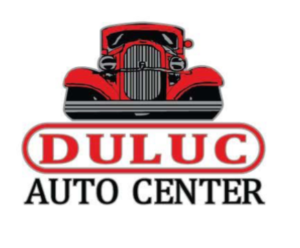 596 Route 303
Blauvelt, NY 10913
(845) 398‐2009
Familly owned for over 50 years Duluc is the Full Auto Center to meet all of your needs.  In addition to our impressive list of services we are proud to be an Authorized Hercules Tire Dealer as well as a UHaul Rental Location!
____________________________________________________________________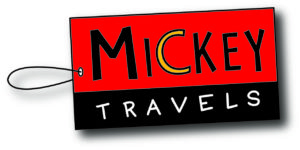 Esther Kempf
845-274-0682
MickeyTravels provides personalized Disney vacation planning services for all Disney Destinations including Walt Disney World, Disneyland, Aulani in Hawaii, Disney Cruise Line, and Adventures by Disney. My services are 100% FREE and Making Magic ™ is our specialty.  One Vacation at a Time ™ is our focus.
Why book with me?
Continuous Discount Monitoring for your Disney vacation. We will apply a discount even if the promotion comes out AFTER you book your Disney vacation. We WILL get you the lowest price on your Disney vacation.
Custom itineraries for your Disney vacations including park hours, extra magic hours, and parades & fireworks times, plus so much more!
Personalized Advanced Dining Reservations based on your Disney dining needs & wants.
____________________________________________________________________
Tutoring
The mission of Shining Star Tutoring is to ensure that all students are reaching their highest academic potential and are given the tools necessary to the individual to get there.  Shining Star, owned and operated by the Flesher Family of New City, bases its principles on the notion that every student is capable of academic achievement in all subject matters and all grades if given the right individualized  tools to become aware of their own potential. Tutoring sessions focus not only on the academic subject matter, but also on building the student's self confidence to understand the work. At Shining Star, our experience has taught us that each student will have their own needs and their own pace.  This is a good thing!  A career-long educator, Todd Flesher works with each family and each student to develop an individualized plan and needs assessment. Todd specializes in keeping students engaged in their subject matter as well as raising standardized test scores; Mr. Flesher is well versed in Common Core Standards. Shining Star offers a variety of session packages, including academic subject tutoring, test preparation, and professional homework help.  Contact us to become a Shining Star! READ OUR FULL REVIEW!!
Todd Flesher                                                               Jamie Flesher
Principal/Educator                                                    Principal/ Manager
For appointments and information
917-647-8267
shiningstarstudent@gmailcom
_____________________________________________________________________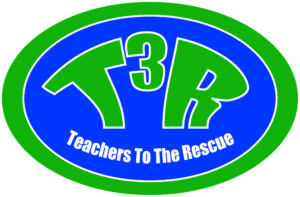 Phil Lockwood- Owner
845-323-5100
info@teacherstotherescue.com
www.teacherstotherescue.com
www.facebook.com/TeachersToTheRescue
Teachers to the Rescue was created by two educators whose passion for teaching extends well beyond the typical school day. Phil Lockwood is a school administrator with a background in Elementary Education and Literacy, while his wife Erica is a high school Biology teacher. They have joined forces with many of their colleagues and other highly qualified educators to help your child improve in an array of academic areas.  Their mission: Rescue those students who need a little extra help. All tutoring sessions are done in the comfort of your own home or at another convenient location. All tutors are certified educators and work only in their certificated area of specialty. All lessons and materials are personalized and designed to address the specific needs of each individual student. Last but not least, all of the tutors incorporate technology into their lessons to ensure that learning is engaging.