Looking for a little extra money?  Interested in direct sales?  In love with a product, or hear about something you need to try but unsure how to find it?  Check out our fabulous entrepreneurs below!  As always, purple text links you to a review written by our staff after trying a product, or the page for that seller!  Enjoy!
Disclosure:  These are sponsored posts. 
__________________________________________________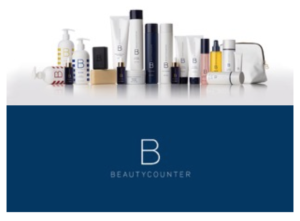 Lonnie June
Beautycounter Consultant
(845) 608-3988
There is a growing body of thought that the ingredients commonly used in the beauty industry may be linked to potential health risks like cancer, hormone disruption, infertility and other problems. Beautycounter is built on the belief that products can be high performing, beautiful, effective and made safer, because we all deserve better.  When formulating our products, we prohibit the use of over 1,500 harmful or questionable ingredients, including parabens, phthalates, formaldehyde, etc…
We work hard to educate consumers about the lack of safety standards in the industry and we advocate for strong cosmetics reform because in the US, we have not had reform in the beauty industry since 1938.  The European Union has banned the use of 1,400 potentially harmful ingredients while the US has only banned 30.  Our mission at Beautycounter is to get safer products into the hands of everyone.
We want a safer and healthier future for our children.  That is why I joined the mission and the movement to get safer products into every household. Beautycounter makes safer, simpler products for the entire family.  From our baby and kids line, down to cosmetics for mom and shampoo and conditioner for dad, you name it we have it! I have the best job in the world and I would love to share the Beautycounter experience with you.   Here's to our Health!
 __________________________________________________

Melissa Gascot
msmelvet27@gmail.com
845-608-9724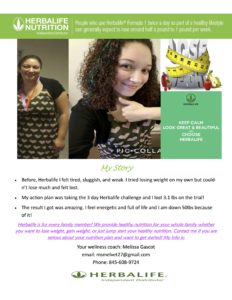 __________________________________________________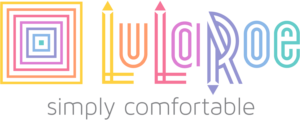 Ann L Molloy

LuLaRoe with Ann Molloy

(845) 893-0710
Fashion for everyone!  Life is too short to wear boring clothes!

No catalog here, no ordering, you love it, you buy it, you take it home.  Shop like in a boutique.  Exclusive prints, fabrics and styles from Buttery Soft Leggings to tops with all the right coverage, dresses, skirts and even kids sizes!

Host an in home pop-up shop, at work, or have it online and earn free clothes!

You will love me…but your wallet (and/or your significant other) might hate me!
  __________________________________________________

Jamie Silver
JTSilver15@gmail.com
www.jamiesilver.norwex.biz
Norwex is revolutionizing the way people are taking care of their homes and families every day by saving them time, money and most importantly reducing their exposure to harmful chemicals
The Norwex EnviroCloth is our flagship product and is your first line of defense against…. LIFE!!!
I use mine for my kitchen counters, bathrooms, stainless appliances (farewell stainless wipes), dirty glass, mystery stains on my carpet, upholstery and even taking stains off clothing (just to name a few). It can hold 7x's it's own weight in water, dirt, grease and grime.
These amazing cloths have the ability to remove up to 99% of bacteria from a surface (with just WATER!!). That is the same claim that your leading name household wipes make. 
Skeptical… I was too, you have to watch this video. The results are startling…. (Spoiler alert… You may never want to use paper towels and household cleaners again!!)
__________________________________________________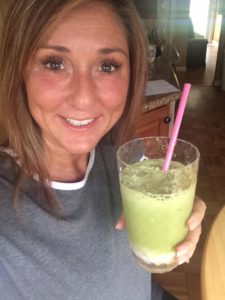 Peggy Michel
Independent Steeped Tea Consultant
pmic719@hotmail.com
845-608-4296
www.mysteepedteaparty.com/peggymichel
Facebook group: https://www.facebook.com/groups/1833214783604034/
My name is Peggy Michel and I am a SAHM to 4 busy kids. My husband and I have been married for almost 17 years and we all happily live in West Nyack. I have recently become a Steeped Tea consultant because it is about to take America by storm! With over 100 natural flavors of loose leaf tea that are calorie free and sugar free, we have a tea for everyone.
Our all natural matcha is also calorie free and sugar free, and is known to help people lose weight since it is proven to boost your metabolism and it has a multitude of other health benefits too!.  In addition to great tasting teas and our very popular matcha, we also have functional teas to help with certain issues like anxiety, sleep, and tummy troubles. We also have tea ware and baked goods too!
We are also a big believer in making a difference!  We proudly support Juvenile Diabetes Research Foundation and make donations from our teas to help the cause!
I would love for you to host an online par-TEA with me! It's a great way to earn host credits so you can try our products for free. Even better – I would love for you to join my TEAm!  Steeped is a fabulous company that is about to launch in the U.S.  It's a great chance to get in on the ground floor of something big!
__________________________________________________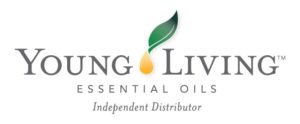 Tina Sadler

Young Living Independent Distributor
tinasadler.oilbags@gmail.com
www.yldist.com/tinasadler 
https://www.facebook.com/Empowered-Oil-Nation-Young-Living-Independent-Distributor-1236050
Hi, My name is Tina Sadler and I help Mom's with young children create an income from home part-time so they don't have to worry about a check coming in or feeling guilty about dropping their kids off at Day Care.   I help people stay healthy and create cash flow.  Please contact me any way you feel comfortable.
Empower yourself with YL, you and your family deserve it! 
Young Living is a completely natural Lifestyle company that helps people to achieve wellness, purpose and abundance. Founded in 1993 by D. Gary Young, Young Living's Vision is to bring the gift of essential oils to every home on the globe.   At the time, Gary had already discovered the incredible power of essential oils, but because the quality of available oils varied so greatly, he'd been unable to fully harness their potential. While he knew that pure essential oils had the ability to produce spectacular results, he found that the chemically altered or adulterated oils on the market were often ineffective and even harmful.
Young Living changed all that. As Gary developed more farmland in Utah and Idaho, he began cultivating lavender, peppermint, melissa, clary sage, and many other herbs. Fueled by a growing demand for pure essential oils, Young Living designed and built the largest, most technologically advanced distillery for the production of essential oils in North America. At the same time, our burgeoning company also developed the groundbreaking Young Living "Seed to Seal" standard, which preserves the integrity and potency of natural essential oils.
Today, Young Living has grown to become the world leader in essential oils and wellness solutions. Headquartered in Lehi, Utah, with offices in Australia, Europe, Canada, Japan and Singapore, as well as farms around the world, Young Living stays true to Gary Young's original vision. And with our steadfast commitment to essential oil purity, we've inspired millions of people everywhere to experience nature's gifts of wellness and harmony, to create abundance as Young Living members, and to discover new opportunities for lifelong transformation
__________________________________________________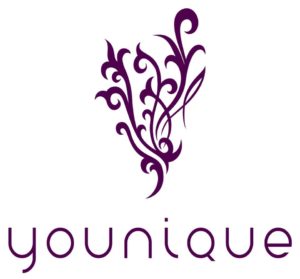 Younique begins by looking to Mother Nature for the inspiration behind our cosmetics. Our goal is to provide healthy, clean, and pure cosmetics. As your personal Presenter, it brings me joy to help you find the Younique products that are the perfect match for you. Whether you need a liquid or powder foundation, longer lashes, or a personalized skincare regimen, I know you'll fall in love with something in our online catalog. Please contact me if you have any questions.
Be beautiful! Be you! Be Younique!