The following places have classes for kids that are paid classes.  I have not been to them all, those that I have been to will have a purple "READ OUR FULL REVIEW" at the end.  For your convenience I have categorized them for you and each class name links to the websites for that class.  This page will be updated often. 
If you have a business or a class that you run and would like to be on this page, please contact me at rocklandnymom@yahoo.com. 
Art Classes

(845) 623-4975
180 Germonds Road
West Nyack, NY 10994-1325
Open Ceramics Stop by and enjoy a night of art and fun. Cost is per piece only Paint and take home that night, or fire and glaze!
Morning session: Mon/Tues/Wed: 9:30 am – 3:00 pm
Evening Session: Tues / Thurs: 7:00 PM – 9:30pm
Friday 3:00pm – 5:00pm School Year Only!
Call for Extended Hours!!
_____________________________________________________________________
Music Classes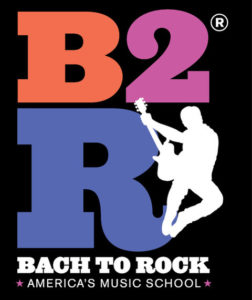 Bach to Rock Nanuet
150 E Route 59
Nanuet, NY 10954
Eric Philo
Owner-Operator
845-215-9536
BACH TO ROCK is a music education center for students of all ages. Our unique method is based on the knowledge that students learn best when they join together to play the music they like the most. That's why we use special arrangements of the music of our time and combine individual lessons with band instruction.  We offer private lessons, rock ensembles, glee club, early childhood classes, birthday parties, rock/glee camp, and DJ classes.  Our highly qualified teachers and proprietary teaching method makes learning fun and rapid, from beginner to advanced levels.
Our teaching approach emphasizes theory, repertoire and technique.  Every student learns to read and play from written music, understand how chords and notes relate to each other, and develop a repertoire of songs that can be played as part of a rock band or other ensemble.  We also feature a parent portal which allows parents to easily see how their child or teen is progressing.  We have state-of-the-art facilities, including a professional-grade recording studio, large performance space, large DJ room with six advanced stations (two turntables, laptop, Ableton software, etc.), and multiple band and private lesson rooms.  We have all the equipment so there's no need to bring anything – just yourself!
_____________________________________________________________________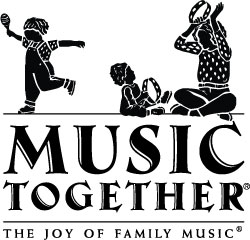 Moon River Mother and Child
201-247-0052
director@moonrivermotherandchild.com
www.MoonRiverMotherAndChild.com
Music Together is an innovative music and movement program for children ages newborn to age 5 years and their parents or caregivers, that is based on the belief that all children are inherently musical.  Originally offered to the public in 1987, it pioneered the concept of a research-based, developmentally appropriate early childhood music curriculum that strongly emphasizes and facilitates adult involvement.
ALL CHILDREN ARE MUSICAL!
At Music Together we believe that music ability is as basic to life as walking or talking, and that it is every child's birthright to participate with pleasure and confidence in the music of our culture.  We introduce children to the joys of making music instead of passively receiving it from Cd's and television.  And because very young children instinctively respond to and imitate their loved ones, the active participation of parents and caregivers, regardless of their musical ability –  is an essential part of the rich musical environment we create.   Music Together parents discover what a powerful role model they are for their child, just by having fun with the music themselves!  And by providing cd's and songbooks to take home, we hope to inspire music-making in your everyday family life!
________________________________________________________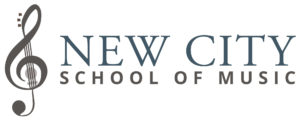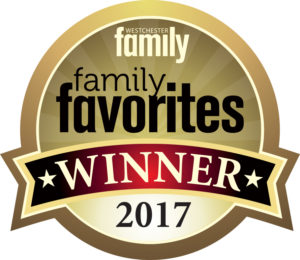 12 North Main Street
New City, NY 10956
845-499-2137
www.NewCityMusicSchool.com
Email: office@newcitymusicschool.com
Are you ready to learn how to play music?
Join the hundreds of lessons happening each month at the New City School Of Music!
Take lessons at an actual professional school of music instead of someone's home.

"Voted as one of the TOP 5 "Best Music Lessons For Kids"   We offer music lessons to students of ALL ages on piano, guitar, drums, voice, violin, flute, saxophone, clarinet, cello and more!!!  Our music teachers teach rock, blues, metal, country and classical music. Beginner students can expect to work on chords, simple songs and melodies, sight reading and theory. We balance musicianship and fun by making sure that each lesson you are challenged with a new technical or theory concept, but always end with something fun such as your favorite riff or song. We use a variety of music method books to accomplish this and encourage students to bring CDs or their iPod to their lesson to learn their favorite tunes. READ OUR FULL REVIEW!!!
_____________________________________________________________________
Physical Education Classes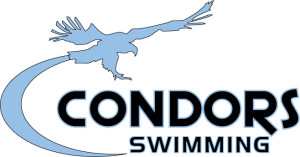 http://www.condorsswimming.com/
For registration questions email Laurie Lawson at Laurie@condorsswimming.com
Join Condors Swimming at Join@condorsswimming.com
Condors Swimming has a variety of programs including learn to swim (potty trained), preteam (for those who are advancing toward swim team), swim team, and the masters program (for 18+). READ OUR FULL REVIEW!!!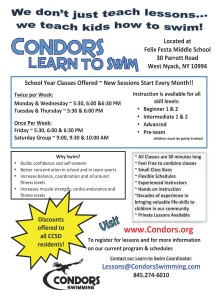 _____________________________________________________________________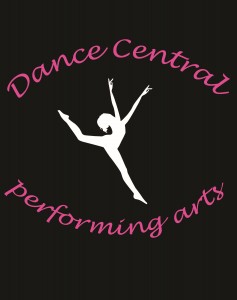 Our studio will begin its 8th season this September – our studio started as a joint venture between a dance mom and a dance teacher.  We have a full staff of certified teachers who each have their own specialized focus. We offer class from 6 months through adult. Mommy & me, prek, kinderdance, acro/tumbling classes, tap, jazz, hip hop, ballet, musical theater, all boy class and adult fitness classes – zumba and powerbarre. We run summer classes for 6 weeks in July and August. We run an end of year recital at RCC featuring all of our dancers and night show showcasing or Company dancers – ranging in age from 5 – 18 years old. We offer both recreational and company classes so that children with all levels and interest in dance have a place they can enjoy the performing arts.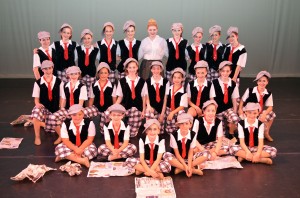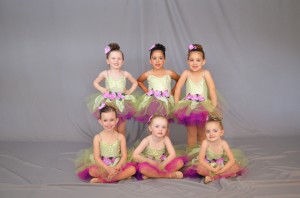 _____________________________________________________________________

Infinite Motion Performing Arts Academy is a Performing Arts School.
Our mission is to develop young artists with creative minds who have a passion for the arts while enhancing self-confidence through self-discovery. We believe every child has the ability to succeed above and beyond in this ever-changing world. We will foster a school-like environment that is safe and supportive while making every effort to help them achieve performing arts excellence.
Home of the Infinite Motion Dance Company, dancers compete and perform throughout the tri-state area seasonally.
The Academy redefines performing arts training by offering a diverse curriculum in dance, theatre and voice that is designed for each individual student. Based on the student's intentions and goals, we will provide assistance in choosing the appropriate class or program. Programs are offered in the following areas: Pre-School, Recreational, Competitive, Performance, and Pre-Professional for all ages.
All students will be given the opportunity to entertain audiences from showcase events to stage performances and will have a well-rounded education in their area of study.
Unique, Professional, Educational… Infinite Motion will MOVE you!
Over 18 years experience with pre-schoolers
Professional Faculty & Curriculum
Ages 2 1/2 thru Adult
Beginner thru Professional
All Boys Programs
Pre- Professional Programs
Competitive & Performing Company
Convenient Class Cards Available
 Auditions & Intensive Training – Week of August 17th
Day & Evening Classes Infinite Motion Performing Arts Academy – Unique..Professional…Educational
www.InfiniteMotion-PAA.com /  201.529.1130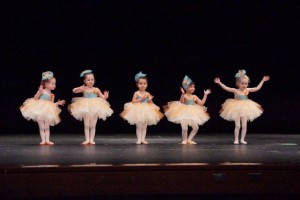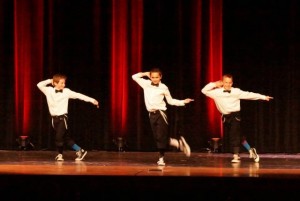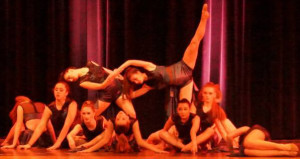 _____________________________________________________________________

Phone: (845) 623-2553
tumble-beegymnastics.com
info@tumble-beegymnastics.com
Nanuet Mall So.401 Market Street Nanuet, NY 10954
No matter what size, shape, age, or ability, we have the perfect program for all types of children. Our goal is to have every child succeed and to walk out the door feeling better about themselves than when they walked in. We specialize in programs for young children, including our preschool program. This program is for children ages 10 months through 5 years. We also have a FUN & FIT non-competitive gymnastics program for children ages 5 through 12 years. Yes, we do teach real gymnastics! Each week offers an exciting new adventure with our Lesson plans,theme weeks and set-ups for the preschool programs.
_____________________________________________________________________

Shellysplayhouseinc@gmail.com
www.spotlightpct.com
https://www.facebook.com/spotlightPCT/

We know you have choices.  We strive to make our programs affordable and fun for every age. Spotlight Productions Children's Theater in Rockland County, NY is not your average theater program.  Nearly 80% of our production is created by the child.  We have programs for all talent levels and interests. We have our performance Crew. They are our actors and actresses. They are encouraged to provide input on scripts as well as give their impute on the character they would like to portray, choreograph our dances and design our playbills and tickets.   We have our Creation crew who learn how to do the lights and sound for our show as well as what to do to be a stage hand the day of the show. They also help to design our tickets and playbills by learning how to us the most up to date technology to create a wonderful design. Lastly they create props, costumes and scenery to make each show unique and special. "The best show in town, is the one your child created!"
_____________________________________________________________________

(845) 589-0990
www.surgestudioarts.com
Surge Studio is a true dance home for students of all ages and levels. Experience the Surge vibe, Surge love, and dance technique as you flourish in knowledge, confidence, and life skills that go beyond the dance floor. 

Surge Studio is perfect for students taking dance for recreational purposes, as well as students who want to take the next step in establishing a professional dance career. Come surge with us!
Surge offers:
youth classes are ages 3-18 (still in HS), and adult classes for anyone aged 18+  

Beginner-intermediate/advanced classes for all ages!

 birthday parties,

private instruction

competition team



"Feel the beat, live the rhythm."
_____________________________________________________________________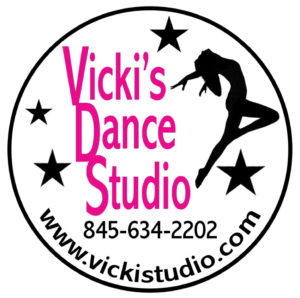 61 Maple Avenue New City, NY 10956
www.vickistudio.com
(845) 634 – 2202
VickisStudio@gmail.com
There is something for everyone here at Vicki's Dance Studio.  Our goal is to offer funfilled programs along with more disciplined programs in a loving and caring environment.  Convenience and dedication in making our facility a fun and safe place to be is our specialty.  Our teachers are not only professionally trained and experienced they are wonderful role models for the young and old.  We care about you and will therefore see to it that your needs are attended too.  We offer a wide variety of classes along with the convenience for you to choose the day and time that best fits your schedule.  Children will be placed according to age and ability.  In order to find the program that you and your child are most comfortable with, we encourage you to try our different classes and experience them for yourself.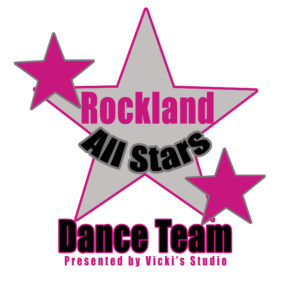 _____________________________________________________________________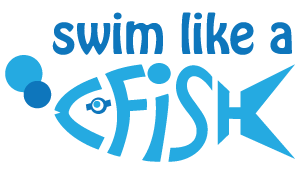 Swim Like a Fish Instructional Aquatics
www.likeafishswim.com
845-570-1289
SwimlikeafishNY@gmail.com
Swim like a fish can come right to your own backyard pool or you can come to ours!
Pool Location: Your own pool during the summer months
Or 
Lifeplex Health Club in Airmont
We teach lessons from 6 months- Adult in Water Comfort, Learn to Swim, Swim Team Readiness, Stroke and Turn Technique and Lifeguard skills
  We also can provide lifeguards for backyard pool parties and CPR classes!
_____________________________________________________________________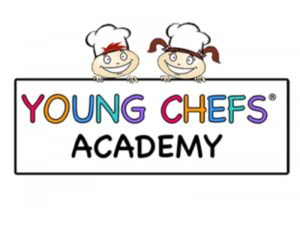 Young Chefs Academy
59-A South Main St.New City, NY  10956
(845) 638-0601
NewCityNY@YoungChefsAcademy.com
NewCityNY.YoungChefsAcademy.com
New classes are offered each week and are uniquely structured around a monthly theme. Whether you are interested in dropping in for a single class or it is your desire to become an elite Chefs Club Member, each class focuses on true culinary techniques where teachers guide their students through original YCA recipes ~ all created exclusively for Young Chefs Academy by our own certified chefs.
We also offer birthday parties, camps, field trips, workshops and a Master Chef program!
_____________________________________________________________________


Congregation Sons of Israel
300 North Broadway
Upper Nyack, NY 10960
845- 358-3767
csioffice@optonline.net
www.csinyack.org
Congregation Sons of Israel (CSI) is about community.  We're a diverse egalitarian Conservative congregation in the heart of Nyack. As a "Big Tent" community we embrace the diversity of American Jewry including households that are LGBTQ, intermarried, and ethnically diverse.
If you are looking for a community, we will lovingly welcome you into our congregational family.
To learn more, reach out to our Rabbi, Ariel Russo at
csirabbi@optonline.net
or 845-358-3767.
We invite families to learn about our innovative student-centered boutique Hebrew school.  We are the only synagogue in Rockland County offering Hebrew school on Saturday morning as our core day of school.  We believe that the Shabbat experience is enhanced by learning.  We are proud of our inclusion program in the Hebrew School which honors each child according to his or her individual needs.
Our family programs are geared to many different ages from Friday Night Musical Family services, to Tot Shabbat and holiday programming. We have something for everyone.
We offer award-winning adult education programs including visiting scholars and on-going classes.  From beginning Hebrew to advanced Kabalah, we welcome all learners and all background levels.
Our 20s/30s/40s group "Jews on the Hudson" combines socializing and social action in downtown Nyack and beyond.  Our Habonim group caters to congregants in their 50s and older.  We see plays together, go on hikes, and seek out cultural and social opportunities in Nyack and beyond.   Additionally we have an active Sisterhood and Men's Club.
We hope you will visit and become part of our synagogue family.
_____________________________________________________________________