This page is a directory for your benefit.  Instead of you spending hours looking all over the internet I have done that research and listed them here.  I do not specifically endorse these providers, it is up to you to do your research and check references.
_________________________________________________________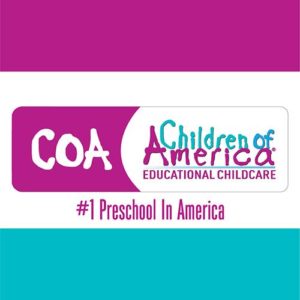 10% OFF + FREE REGISTRATION for RNYM Readers!!
A Different Kind of Childcare with TWO LOCATIONS IN ROCKLAND!!
The Children of America difference is our commitment to your child's future. Innovation & creativity are the hallmarks of our teaching and the foundation of our infrastructure. With our qualified teachers and proprietary curriculum, we provide your child with an unsurpassed learning experience.
Added Value Where It Counts
Children of America furthers its commitment to children by expanding the general practice of childcare to include programs that benefit the day-to-day lives of families as well as help build a solid foundation for future learning. The COA Mind & Body Matters system is based on an integration of four drivers designed to educate young minds, encourage parent-child reading time and help instill a healthy-living lifestyle through nutrition and fitness. As childcare professionals, we promise to continuously add value to our programs and maintain standards of excellence in early childhood education.
TWO LOCAL LOCATIONS!!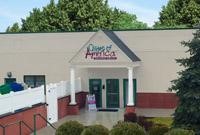 Stony Point, New York
32 S Liberty Dr.
Stony Point, NY 10980
In Patriot Sq. Shopping Plaza
ROCKLAND COUNTY
      845-495-0041       coastonypointny@childrenofamerica.com         http://www.childrenofamerica.com/locations-stonypoint.cfm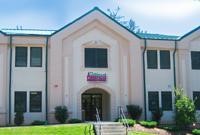 Nyack, New York
265 N Highland Ave
Nyack, NY 10960
ROCKLAND COUNTY
845-208-0074           coanyackny@childrenofamerica.com    http://www.childrenofamerica.com/locations-nyack.cfm
 10% OFF + FREE REGISTRATION for RNYM Readers!!
_________________________________________________________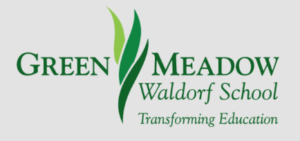 Green Meadow Waldorf School 
Green Meadow Waldorf School offers Parent and Child, Nursery, and Kindergarten classes.
We believe that young children learn best through play, exploration, and imitation.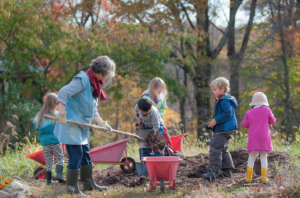 Our approach to education meets students with a balance of activities that challenge their emerging skills and capacities. Our home-like classrooms provide opportunity for self-directed, open-ended play with natural materials.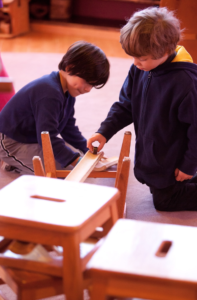 Our students develop fine motor skills through the arts and cooking, nurture age-appropriate pre-literacy skills through song, story, and circle games and, develop a connection to the world around them through daily experiences outdoors, hiking, gardening, or visiting the animals at the farm.

These are the seeds for a lifelong love of learning, and they provide the foundation that every young child needs for self-confidence, resilience, and future academic excellence.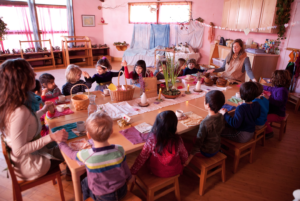 Visit 
gmws.org
 or call 
845.356.2514
 x326 for more information or to schedule a tour.
_________________________________________________________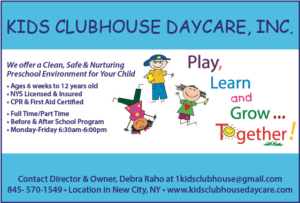 Debra Raho
Director & Owner
(845) 570-1549
 Kids Clubhouse is in New City and is a licensed group family home daycare. Our goal is to provide the best quality of service to both parents and children. We inspire children to love learning by promoting their social and emotional development and by using age appropriate teaching strategies. Activities include story time, music, arts & crafts, reading, puzzles, games, sports and much more. Outside playtime in our large fenced in area. Before & after school program. Open during school vacations & summer. Perfect for school delays & early dismissal. Days: Monday-Friday, Hours: 6:30 AM-6 PM. Ages: 6 weeks to school age. Reasonable rates.
________________________________________________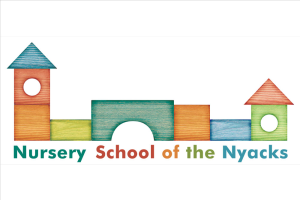 Nursery School of the Nyacks is a parent-run Cooperative Nursery School rooted in the Bank Street College Philosophy of Early Childhood Education. Within a safe and nurturing co-op environment, our children learn through creative play. They try out roles, act out "what-ifs", express ideas, develop solutions to problems, and simply imagine. NSN promotes an environment where children are encouraged to bring their imaginations, enthusiasm for discovery, and excitement for learning.
As a parent-developed and -operated school, families are integrally involved in all aspects of the school's functioning. Our parents get to participate in their children's learning experiences first-hand, while becoming part of, and learning from, a supportive community of parents and teachers.
NSN offers morning programs for ages 2 – 4 and also now offers a half day Universal Pre-Kindergarten program(UPK). Join us in the summer for a mixed-age summer play program, open to NSN students and children in the community ages 2 – 4
NSN is a not-for-profit organization that is inclusive and non-sectarian. Enrollment is open to all children regardless of race or religion. Tuition is competitive and financial aid may be available.
Learn more about our school at www.nurseryschoolsofthenyacks.org or call 845-348-3268 for more information.
Nursery School of the Nyacks
130 First Avenue
Nyack, NY 10960
________________________________________________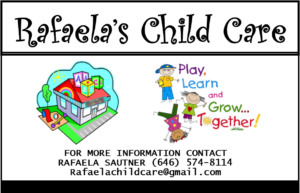 (646) 574-8114
Rafaelachildcare@gmail.com
34 Old Middletown Road
New City, NY 10956
Let your child come play, learn and grow with Rafaela's Child Care.  We are a homebased, STATE LICENSED, childcare facility providing experienced care to children of all ages.  Owner Rafaela Sautner, a mother herself, provides a comfortable, safe, and loving environment for your child to spend their days with flexible hours to fit YOUR schedule.  It's just like being at home! Bilingual in English and Spanish!  Tours Provided!
________________________________________________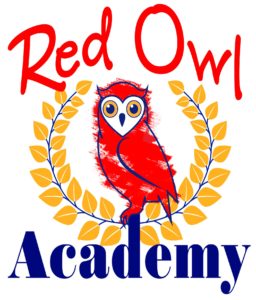 LOOKING FOR A FRESH AND MODERN APPROACH TO EARLY CHILDHOOD EDUCATION FOR 3-5 YEAR OLDS??
Red Owl Academy's structured curriculum which emphasizes the importance of organizational skills offers:
STEAM education;
FRENCH Language with QTALK method;
Kids YOGA and more…
We accomplish that:
By allowing the children to be CREATIVE;
By triggering their CURIOSITY;
By making them feel HAPPY about who they are and what they learn.
Contact us:
645 Main Street, Sparkill, NY-10976
Phone 845.848.2407
___________________________________________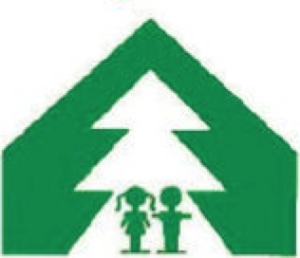 Tall Pines Nursery School
84 Ehrhardt Road
Pearl River, NY 10965
Diane Kayser, Director
845-735-7227
tallpinesprek@aol.com
  At Tall Pines Nursery School we believe that every child is an individual. With that in mind we maintain a warm, caring environment in which the individual needs of each child are met. We are staffed with knowledgeable, experienced teachers and aides who are dedicated to helping children develop in all skill areas. We encourage a child's natural curiosity and desires to learn and together we will explore, discover and grow. We strive to make preschool a positive experience not only for the child butfor the parents as well.
Our developmentally appropriate programs encourage learning through the use of various manipulatives. Children play, investigate, question and discover. Each project a child works on is completed with his or her own hands and creativity.
We maintain an "open-door" policy. Parents are welcome to participate in programs such as our Parent/Guest Reader Program. Tall Pines is NOT a Cooperative Preschool. Mandatory parent participation is not required.
Our Goals Are:
To help children develop to their full potential in all skill areas while fostering a care for others.
Our philosophy focuses on the belief that children feel secure and develop greater self-esteem in a structured environment.
Our curriculum aims to develop social; fine and gross motor; language; cognitive and self-help skills through enjoyable activities in a relaxed atmosphere.
Our developmentally appropriate programs encourage learning through the use of various manipulatives. Children play, investigate, question, and discover. Each project a child works on is completed with his or her own hands (and creativity).
Our philosophy is to provide a loving and nurturing environment where children can grow and develop as individuals by giving them a strong foundation that will help them transition to the larger school environment. This is done by introducing developmentally appropriate activities that nurture their individual strengths and interests. Working together with the children, teachers and parents is one of the reasons for our strong success. It has also lead us to being named by The Pearl River Patch online newspaper, as "The Best Nursery School in Pearl River."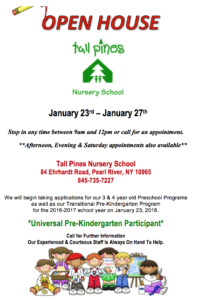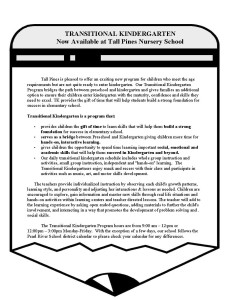 TRANSITIONAL KINDERGARTEN FLIER TALL PINES
To have your school or childcare center added to our page email us at RocklandNYMom@yahoo.com.