This is a list of camps in the area, it is a directory for your convenience.  As always it is up to you to find which camp best serves your needs.
Disclosure:  These are sponsored posts.

Real Summer Discovery,
         Real Camp Fun Starts Here!
This Summer, Your Child Can. . . have summer days filled with REAL hands-on discovery and Real fun when they join us at our limited-enrollment 2017 summer day-camp programs. . .­­­­­­­­­­­­­­­­­­­­­­­­
To discover more, either click on one of the colored links just below, or read on.
 Discover RealScience & Express Yourself!
for Your Campers Entering Grades 3-5 & 6-8
Each of our campers will have opportunities to actively engage in a range of hands-on STEM/STEAM (Science, Technology, Engineering Arts & Math) programs, with all-new projects where they'll. . .
Build & Program faster, stronger smarter mobile LEGO Robotics

Invent & Construct interconnected Digital Smart Devices
Create & Deploy high-tech, 21st Century Spycraft

Craft & ProduceDigital Videos with Special Fx, professional camera techniques angles, script-writing & more
Develop & CodeMobile Apps, Video Games or Interactive Stories

Design & Code dynamic Websites with video clips, photos, audio and more
. . . all in one-week camp sessions that also include plenty of time for our campers' favorite outdoor games & activities.
You canextend your child's camp day, too with our CarePass program! Pre-camp mornings starting at 7:30 am & after-camp until 6 pm.
Throughout the summer, we'll be conveniently located both seconds from Rockland County on our campus at St. Joseph Regional High School in Montvale, NJ, as well as in the Ridgewood- Glen Rock, NJ area on our campus at Academy of Our Lady.
Summer Explorers: Freedom to Discover!
for Your Campers Entering Grades 1 & 2
Our campers will have nine new & unique, one-week Summer Explorers Adventures in store for the 2017 summer camp season where their imaginations will take them to see the sights and explore the cultures of destinations far and near. . . with opportunities to also engage in hands-on, STEAM-based (Science, Technology, Engineering, Arts & Math) and Arts-based enrichment projects where they'll. . .
Build & ProgramLEGO Robots
Paint in the American Pop Art style
Develop & Code Animated, Digital Stories with Scratch Jr

Craft Mayan Masks, Mystery Stories, Roman Mosaics and more
Invent & Construct Electronic Gadgets with Little Bits

Create Digital, electronic musical instruments with MakeyMakey
Shelter-Building & Solar Cooking too!
. . .  and more. . . with plenty of time for water play, crafts and other traditional summer day camp activities.
You canextend your child's camp day, too with our CarePass program! Pre-camp mornings starting at 7:30 am & after-camp until 6 pm.
Throughout the summer, we'll be conveniently located both seconds from Rockland County on our campus at St. Joseph Regional High School in Montvale, NJ, as well as on our Ridgewood, NJ campus.
Contact & Registration Info
_______________________________________________________________________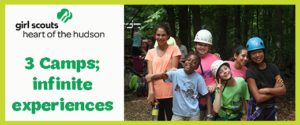 This summer, bring her somewhere safe, enriching, and most importantly, full of nonstop FUN! No matter what her preference is -We have something for the artist, adventurer, animal friend, crafter, scientist, water lover, performer and her inner leader. Throughout their camp experience girls are encouraged to make positive choices, think outside the box, develop trust in themselves and others, and work as part of a functional team.

GSHH offers three competitively priced,
American Camp Association (ACA) accredited Girl Scout camps. 
Camp Addisone Boyce (CAB),
right here in Tomkins Cove, Rockland County,  provides experiences that will build lasting relationships and memories. Each session, in addition to activities associated with that week's theme, includes all the traditional camp activities such as daily swim lessons and free swims in the pool, arts and crafts, boating, hiking, cook-outs, camping skills, campfire sing-a-longs, games, environmental exploration, archery, and the ropes challenge course.
Rock Hill Resident Camp
provides the perfect setting for outdoor adventure! Located in Mahopac, NY, with 190 acres for hiking, archery, climbing one of our high ropes courses, or swimming and boating in our lake, Rock Hill Camp is the perfect place to spend your summer! Most campers will stay in either a platform tent with access to modern washhouses or in one of our all-weather cabins.
Rocky Brook Day Camp
in Eastchester, NY is one of Westchester's best-kept secrets. Every day at Rocky Brook will find you involved in traditional camp activities such as arts and crafts, games, sports, and nature. Every session will include exciting trips as well as boating, swimming, and special leadership overnights for girls in 4th grade and above at our sister camp Rock Hill.
 You don't need to be a Girl Scout to attend! 
Each camp meets the stringent safety standards set by the New York State Health Department, Girl Scouts of the USA's Safety Checkpoints, and the ACA.
_____________________________________________________________________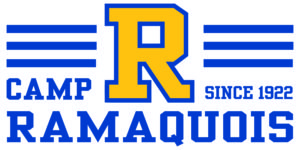 Phil Rainone
Director
Camp Ramaquois
p: (845) 354-1600
f: (845) 354-0764
Camp Ramaquois is a place where children feel physically and emotionally safe. We strive to create a unique environment where children feel a sense of belonging, learn life-long skills, have opportunities for leadership, and forge lasting relationships with their peers and their Counselors. All this is done in a magical environment that revolves around one word: FUN!
We hope every camper leaves our camp believing in themselves and feeling a strong sense of accomplishment. We hope our campers leave Ramaquois standing a little taller, feeling more self-confident, communicating more effectively with their peers, learning to make meaningful friendships, holding dear to their Ramaquois memories and respecting the value of others.
_____________________________________________________________________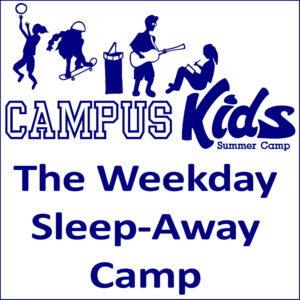 CAMPUS KIDS WEEKDAY SLEEP-AWAY CAMP
Blairstown, NJ
973-845-9260
www.campuskids.com
The ideal first sleep-away camp at any age, Campus Kids brings our campers to camp on Monday morning for a fun-filled week of camp and brings them home Friday evening for weekend family time. Campers stay for 2 weeks up to the full season. Each camper chooses his/her own activities every day! Activities include swimming, tennis, squash, golf, archery, fencing, gymnastics, basketball, soccer, volleyball, softball, ultimate, lacrosse, field hockey, skateboarding, kickball, fishing, dance, drama, drums, guitar, yoga, fitness center, ceramics, painting, drawing, crafts, photography, tie-dye, rocketry, camp newspaper, evening programs, special events and lots more. All-inclusive camp tuition (no tipping) includes transportation from New Jersey, Rockland, Westchester and Manhattan. Counselors (all college-age and older) create a caring, safe camp community and focus their attention and energy on their campers. Our camp philosophy emphasizes cooperation, kindness, fun, learning and safety. Camp friends become the best friends! ACA-Accredited and state licensed since our first summer in 1991. Our camp is located on the amazing rural campus of Blair Academy, offering the finest facilities, including comfortable dorms. We would love to give your family a private tour (by appointment) on a Saturday or Sunday.
_____________________________________________________________________


JCC Rockland Camps
845.362.4400 x111
camps@jccrockland.org

jccrockland.org/camp
Ages 18 months- 10th grade
The camp experience provided at JCC Rockland goes beyond our facility and programming; it lies in our belief that the summer camp experience gives campers the ability to learn about themselves and to explore their interests, talents, and abilities while making friends and creating memories. Each camp program provides a summer home for campers to have a great time engaging in creative camp activities, surrounded by professional and nurturing staff. From our youngest campers (18 months old), to our teens, there is a wonderful camp experience awaiting your child.
Summer Camp Dates: June 26 – August 18 (no camp July 4)* weekly & session based registrations  Camp Hours: 9am-4pm Early Care 7:30-9am & Late Care 4-6:30pm (additional fee may apply) Included in our programs:
Daily Swim (instruction & recreational) * and the addition of a new pool
Professional Staff
Air Conditioned Indoor Space
Lunch & Snacks included*
* may be different for certain programs
JLand-18 months – entering Pre-K
Campers feel like big kids as they engage in an exciting summer experience that includes cooking, science, music and more.
Discover-Entering grades K-6
Weekly specialty camp that gives campers the opportunity to explore new and exciting themes each week along with traditional activities including art, ropes course, sports, gaga, field trips, special events and more.
Junior Sports –Entering grades K-2
The perfect camp for our youngest sports enthusiasts. Campers enjoy a variety of sports activities, games, relay races and more. Weekly special events complete the schedule! In partnership with RBI Sports.
All Star Sports –Entering grades 3-8
Campers learn and improve skills in a variety of recreational sports including soccer, basketball, dodgeball, baseball and more. Fun competition in All Star's weekly Olympics. In partnership with RBI Sports.
Double STEAM-Entering grades 3-6
Weekly STEAM based program with topics to fit every child's interests, including coding, legotronics, film making and more.
Yomi & Yomi Sr–Entering grades K-6
Traditional day camp located on the beautiful Henry Kaufmann Campgrounds in Pearl River. Weekly special activities including theme days, Shabbat, day trips, overnights and late nights. In partnership with 92nd Street Y.
Teen Travel –Entering grades 6-10 Adventure & fun with other teens in this weekly travel program that includes exciting day trips, late nights and weekly overnights. Travel NY, NJ, CT, PA & MA this summer!
CIT (Counselor in Training)-Entering grades 9 & 10
Gain leadership skills in this counselor in training program that allows teens to experience a variety of age groups and specialty areas within JCC Rockland Camps. Enjoy socialization with other teens in weekly fun programming.
End of Summer Camps-Entering grades Pre-K- 10
Fill in that gap between the end of camp and start of school. Just because camp is over doesn't mean the fun can't continue! End of summer camps offer a variety of fun, activities, snacks, lunch, daily recreational swim and more!
 _____________________________________________________________________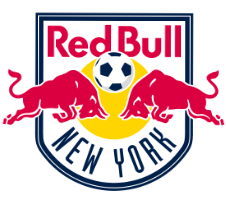 New York Red Bulls Academy
RedBullsAcademy.com
888-370-7287
Training@newyorkredbulls.com
The New York Red Bulls Academy System is a multi-layered program that provides a professional soccer training environment for youth players. The soccer programs are operated  as part of the Red Bulls global approach to player development. With soccer academies in Austria, Germany, Brazil, and New York, the Red Bulls are able to draw on extensive support and expertise to offer the highest level of youth soccer programs in the New York and New Jersey area.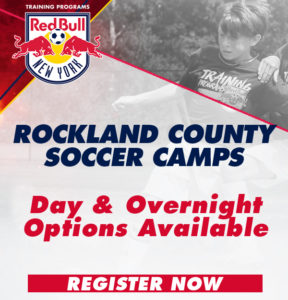 Click here for camp options or to register!
 ____________________________________________________________________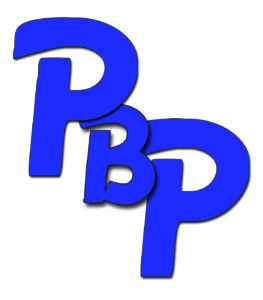 Pitch By Pitch
Greg Chertok – Director of Operations
Pitch by Pitch Camps
Congers, NY 10920
845-641-9310
www.pitchbypitchcamps.com

Pitch by Pitch Camps is dedicated to providing sports training in a fun and safe environment.  Families may select from our 3 camp options:
Pitch by Pitch Baseball Camp (6-13 yr olds) includes skill-honing drills, games, and our famous Weekly Tournaments. Pitch by Pitch All Sports Camp (6-14 yr olds) includes drills, games, relay races, and weekly camp tournaments as well as our famous Friday Color Wars. Sports include wiffleball, soccer, tennis, basketball, flag football, floor hockey, volleyball, lacrosse, capture the flag, and more.
Pitch by Pitch Elite Baseball Camp (13-16 yr olds) is geared toward preparing each camper for high school baseball and beyond.The focus is on infield/outfield skill-specific training, hitting, throwing programs to build arm strength and endurance, mental skills training, and strength & conditioning.What makes Pitch by Pitch Camps truly unique is the focus on mental skills. Campers are regularly exposed to fun and interactive workshops through which they learn to strengthen on-field confidence, sharpen focus, set goals, enhance motivation, cope with failure or mistakes, and work more closely as a team. These skills can be used to enhance performance on the field, in the classroom, and at home!
_____________________________________________________________________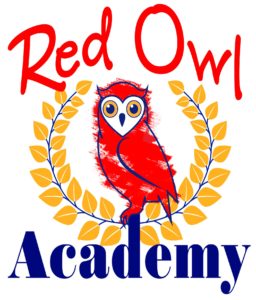 info@redowlacademy.com
645 Main Street, Sparkill, NY-10976
845.848.2407
redowlacademy.com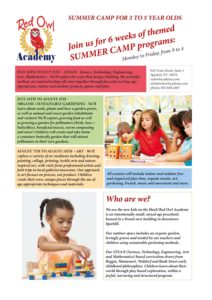 _____________________________________________________________________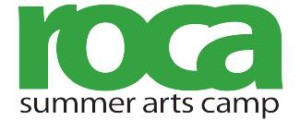 ROCA Summer Camp 2017
Welcome to Camp RoCA!
A place for children to explore their creativity and imaginations while developing skills they can bring back to the classroom and use throughout their lives.
Camp RoCA is FUN – a place where memories are made and children forge lasting friendships with their peers and counselors.
The RoCA campus invites campers to be immersed in art on our ten wooded acres and in our fully equipped, air conditioned art studios.  RoCA's large sparkling pool and open field provide plenty of healthy outdoor recreation.
Children are grouped by grade level. Each session is based on a different theme and campers learn to express themselves through both visual and performing arts.
Under the guidance of professional instructors and caring counselors, campers explore art in a supportive environment where group cooperation, personal development, confidence and self-esteem are encouraged.  RoCA campers feel a strong sense of accomplishment at the end of summer.
Join us and see why Camp RoCA is one of the area's most sought after, unique and praised day camps.
NOW 5 days a week in addition to 3 days.  Two, four, six or eight week sessions available.  Discounts available!  Open House will be held March 12, 1-4pm.
Contact: Amy Alinkofsky, Camp Director
(845) 358-0877 x. 18
amy@rocklandartcenter.org
www.rocklandartcenter.org
_____________________________________________________________________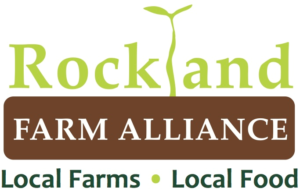 Rockland Farm Alliance
220 South Little Tor Rd
New City, NY 10956
(845)634-3167
Office Hours:
Monday and Thursday 9-5
Events:
Events are in the process of being set up.  As a farm we don't normally have them in the winter.
_____________________________________________________________________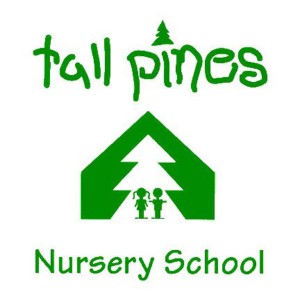 Summer Fun for Ages 3 – 6
We are planning what promises to be a fun-filled summer with indoor and outdoor play, water games, cooking, crafts, singing, dancing and special events. The program will consist of 4 weekly sessions beginning each day at 9:00 am and concluding at 12:00 pm. Snack will be provided.
Rates : $200 per week, 3 weeks – $575, 4 Weeks – $725
Availability is on a first come first serve basis. All children must be toilet trained.

_______________________________________________________________________