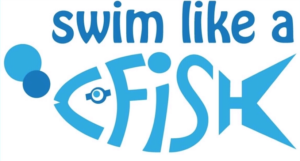 Swim Like a Fish Instructional Aquatics
www.likeafishswim.com
845-570-1289
SwimlikeafishNY@gmail.com
With summer fast approaching, many parents are thinking about water safety. My older boys have been taking lessons with Stephanie since the fall (Read my full review here) and I am beyond thrilled with their progress. I am very confident in their swimming abilities for the upcoming summer, which is a big stress relief ! 
Swim like a fish teaches lessons from 6 months – Adult in Water Comfort, Learn to Swim, Swim Team Readiness, Stroke and Turn Technique and Lifeguard skills!
The best part …the instructor will come to your pool during the summer months! How easy is that?
Don't have a pool? Your lessons can take place at LifePlex in Airmont
or their private pool in Chestnut Ridge.
With a wide range of lesson times, you can make a schedule that works for you!
Weekday Lessons – between 10am and 6pm
Weekend Lessons – between 10 am- 12pm
To make this even better…
Our friends at Swim Like A Fish have offered a discount to all RNYM readers!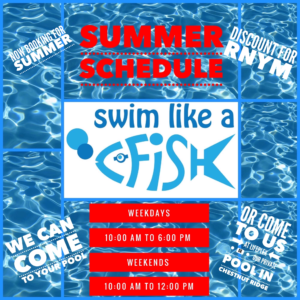 Email Stephanie at SwimlikeafishNY@gmail.com to register,
and be sure to mention RNYM!