Disclosure:  This is a sponsored post.  All opinions expressed are my own.
If you are anything like me you ADORE Luigi O'Grady's.  In fact, when I had my children my "push present" both times was a roast beef sandwich from then, brought to the hospital (yep).  I cater everything with Michelle's help.  I've done Superbowl, Birthday Parties, Christmas, Breakfast- you name it Michelle and her crew have cooked it for me.  What's better?  It's all been done to rave reviews.
Well, now you can have you WHOLE EVENT planned and taken care of by Michelle and her staff at the Sons of Italy Blauvelt.  Yep that's right they have become the exclusive caterers for the hall.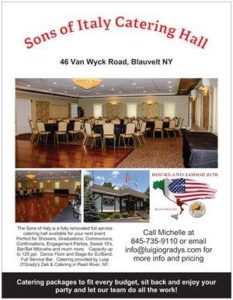 The Sons of Italy is a full service catering hall.  Fully staffed events, high quality food and service, bar service is all included.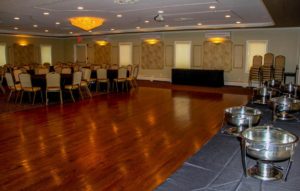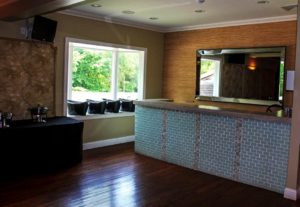 There are different packages to choose from and Michelle will work with you to meet all your needs as well as work with budgets.
She offers valuable insights with her extensive experience as well. I will never forget planning my first at home birthday party, I sent what I wanted over to Michelle and her response was, that's all great choices, but its a lot of chicken, lets offer a little more variety.  She was SO right.  The guests adored the options available, and always ask where I got the food from.
I am so excited about this new development I could SCREAM!! From what I understand dates are filling up fast, so if you have something coming up reach out sooner than later.  I know because am looking to plan some fun stuff there for you all too ;o).
To speak to Michelle about  an event you can email her at info@luigiogradys.com or give a call at 845-735-9110.
STAY TUNED!!!