Disclosure:  This is a sponsored post.  All opinions expressed are my own.
Two years ago, we hit up Diggerland USA for the first time.  Since the day we left, RNYD has been referring to it as "the best day ever".  It was a day of good "dirty" fun with the kids.  With a theme park that is large enough for big fun, but small enough to REALLY enjoy in one day, its just perfect for a day trip, ANNNND its getting to be our favorite time of year to go…. Shorter lines, less traffic, and cooler weather makes Diggerland the PERFECT day trip for fall. 
We finally had a chance to get back this year with the kids, which is awesome, because the last time we went (E) was only 30″ tall and couldn't participate in many of the activities available. This year coming in at exactly 42″ she was able to do everything and was rearing to go.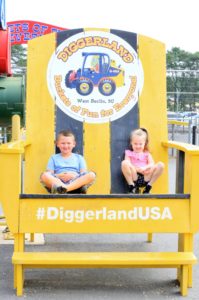 When we first arrived we needed to hit the bathrooms after the drive, and they are located conveniently right near the gate, I have to say I was very pleased by the cleanliness of them.  This is a really big deal with little kids as you know, because they are really new to the process and touch EVERYTHING.
The next 4 and a half hours consisted of us walking around the park experiencing EVERY single attraction- some more than once. The kids (and grownups) really really loved it.  That something that's really cool about Diggerland USA.  Its not just for kids.  As grownups we enjoy it as much as they do, I mean, who hasn't wanted to use a backhoe?  The parents wait on line just as eagerly as the children do, and when I mention it to people, the grownups always say that they would love to go as well.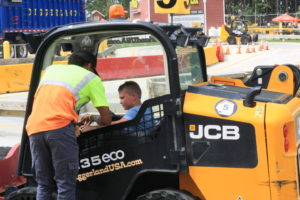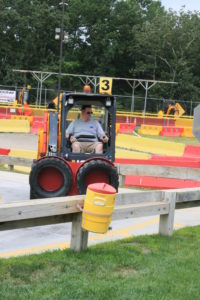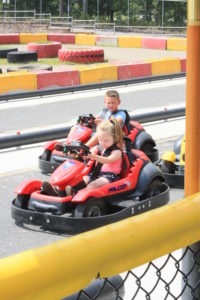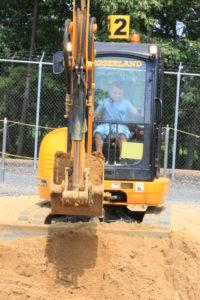 The kids adored "Spindizzy" and wanted to go on multiple times.  Once they had driven everything available (multiple times) we headed over to the jungle gym.  This was great, the kids got to run around some more and we grownups had a chance to sit down and relax a bit.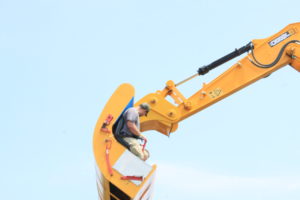 Even in peak summer trip season (the last two weeks before school starts back up) the lines were never too long.  Our wait never exceeded 8 minutes.  We really had the best time.
Diggerland is also a GREAT place to take scouts, have a party or spend the weekend… Next door is its "sister" park Sahara Sams which is a water adventure park.  There is too much to do at both parks in one day, so its a fabulous get away- hit one park, stay over, and hit the other the next day <3  Annnnnnnd, we have a discount for our readers.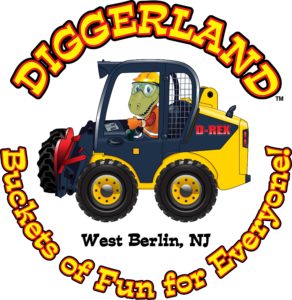 Use Code ROCKNYMOM and receive five dollars off over 42" admission tickets!

www.diggerlandusa.com
For more exclusive RNYM savings hit up our savings page CLICK HERE!