Disclosure:  This is an unsponsored post.  All opinions expressed are my own.  Products contain affiliate links.
Every Year we make an ornament to give to the family.  We try to make it a little different every year.  So far we have succeeded in making each one using either a hand or finger of the kids to personalize it just a little bit more.  Here is this years version.  For years past you can either click the links provided (in purple at the bottom of the post)- or check out our pinterest page.
I purchased these clear glass ornaments, the glitter and the special glue.  I followed the directions on the glitter glue (non-toxic) to decorate the inside of the ornaments (clean, put in clue, drain, add glitter).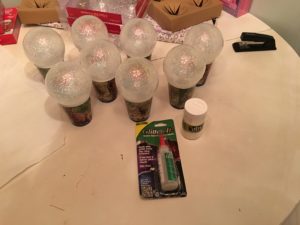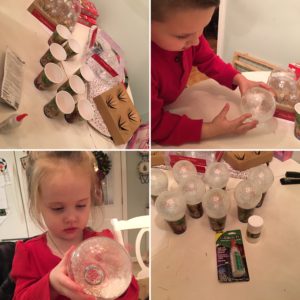 We recently acquired a silhouette machine for the business and I used it for this project- Here is the vinyl I like the best so far too. You could use the paint pens we used later to do the same wire and date.  In fact, that is what we did in the past.
The kids helped me to put the vinyl onto the glass which they really enjoyed because its like playing with stickers (again, stickers from the craft store could have been used for this too).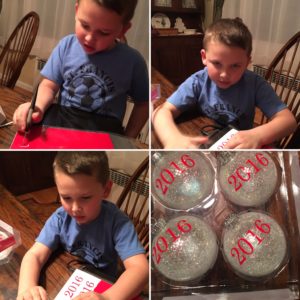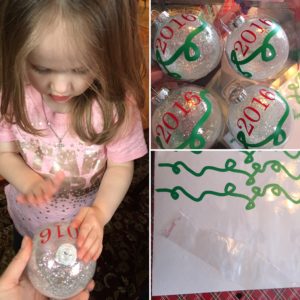 Once all set the kids used craft paint in different colors (yellow, orange, blue and red) to put finger prints on the "wire" to make it look like Christmas Lights.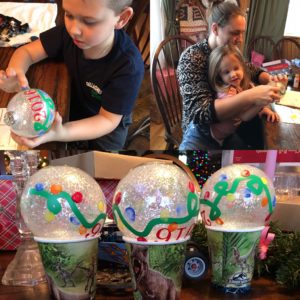 The final step was for the kids to use the paint pens to write their names.  I love this part because over the years you can watch the kids handwriting grow and develop.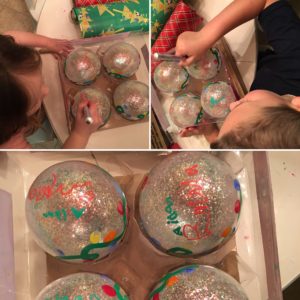 Here is a link to our YouTube Video of the finished product!!!
Past Ornaments: