Disclosure:  This is a sponsored post.  All opinions expressed are my own.
This past weekend RNYM held our first of MANY super fun events at Sparkle Up in New City.  The Halloween Party hosted over 30 adorable kids in costume and we all had a blast.  Deborah and I are hard at work planning the next event- so we thought we would let you know how this one went.
Kiddies were invited to come in costume and have their Hair, makeup and/or facepaint, nails, glitter tattoos and tattoos and hang out with friends.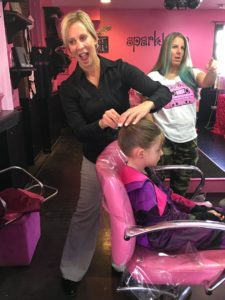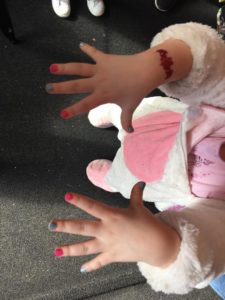 Sparkle Up is just so much fun-  There is a dress up room to check out, a runway to walk- some adorable gifts you can purchase and then all the fun activities.  In fact, I am always shocked at how people think its only for girls- its not (A) and several other boys had a blast this past weekend.  Additionally, since (A) isn't allowed to wear the hood and mask that go with his costume he was looking for something to make his head look cool – and it was Sparkle Up that ended up inspiring his Halloween look.
Deborah and her talented team, braided, sprayed, applied, and smiled for 3 hours as they attentively catered to each adorable need and want.  There isn't really too much more to say except take a look at these photos!!!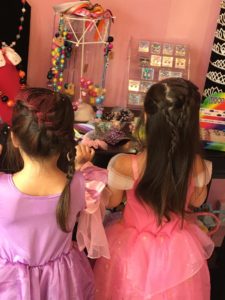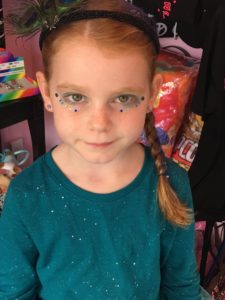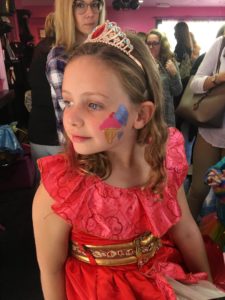 We hope to see you at our next event on December 9th It's Coronation Day! This event is a collaboration with Mandas Enchanted Events, where kiddos will be able to meet and greet with princess, dress up (come in your favorite) have your hair braided etc, make-up/glitter tattoo applied, nails painted, AND be crowned princess with a royal decree from a special guest!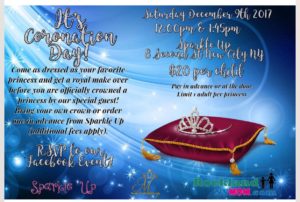 Sparkle Up is an amazing party and event venue, and so much more.  To make an appointment for a haircut, style, makeup application, lesson or more please contact Deborah at:  (845) 634-0140    or you can email her at:  sparkleup@me.com  As always, we appreciate if you mention that you heard about our adventures here if you should choose to go in on our recommendation.  <3  
Look out for our full review of my makeup application for our family photos and so much more!!!