Need some help planning for a charity event?  Know someone in need?  Here are some amazing resources available.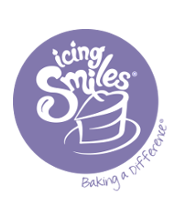 Icing Smiles is a nonprofit organization that provides custom celebration cakes and other treats to families impacted by the critical illness of a child.  We understand that the simple things, like a cake, are luxuries to a family battling illness.  Their goal is to create a custom cake for the ill child, or their sibling, that provides a temporary escape from worry and creates a positive memory during a difficult time. Read about our local "angel" Gilda Burke of Jolirose Cake Shop!!
BE SURE TO COME BACK SOON AND FIND OTHER SUPER VALUABLE RESOURCES!!!