Disclosure:  This is an unsponsored post.  All opinions expressed are my own.  The links in this article are affiliate links.
Well on our way to completing our 5 Gift Challenge RNYD and I are spending lots of time talking about the kids and what they would like this holiday season.  It is certainly less hectic this year. 
This one was actually one of the easiest to complete although we really did try to make it fun.  What do the kids need?  On one hand we didn't want to purchase socks and underwear because it isn't that exciting to open, but we wanted to stay true to the challenges purpose.
For (A) our 7 year old boy we went with Lacrosse cleats. He has played soccer for years, but just this summer he decided he wanted to try lacrosse.  He asked for all of the equipment for his birthday and attended a week long camp.  He enjoyed it and asked us if he could play this spring.  His soccer cleats are getting a bit tight, and instead of purchasing another pair of those that he may not be able to wear by next soccer season we decided on a pair of special lacrosse cleats.
I am lucky enough to teach high school students, many of whom are lacrosse players so I asked about what brand would be good for a newbie and they recommended the Under Armour cleat.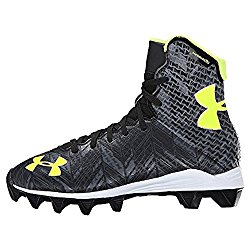 For (E) our 4 year old daughter it was a little harder, she doesn't need all that much, but she is growing like a weed.  So much so that when we went back to our Learn to Swim lessons with the Condors last month, she had 1 swim suit that fit.  I mentioned that we could get her another (they don't go bad between lessons, summer camp, and her grandparent's pools) and she requested some princess suits.
We decided on these adorable ones that she can use and fit the princess bill.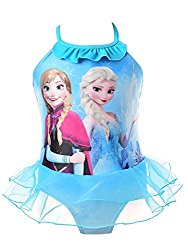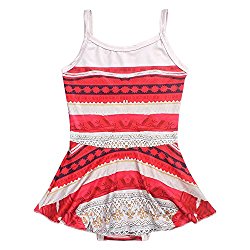 This is a part of our 5 Gift Challenge that we are doing this year.  To read all about it CLICK HERE.