Disclosure:  This is a sponsored post.  All opinions expressed are my own.
Holiday Minisessions…. one of my absolute favorite times of the year.  We have SUCH TALENTED DIRECTORY MEMBERS.  Their work all different, all beautiful.  Not only do we offer a great variety of styles and price points, we also have the perfect compliment- the perfect place to have your hair and makeup done the day of.  One less thing to worry about and you will absolutely look your best <3
I am speaking of Sparkle Up in New City.  Deborah is just the person you would want making your look photo ready- highlighting your beauty, making you feel as beautiful as you are- which shows through in your photos.  She did my hair and little (E)'s for my brothers rehearsal dinner and I was so very impressed.  It took her no time, and I felt stunning, I received SO many compliments.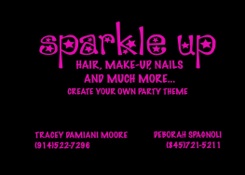 Holiday sessions fill QUICKLY and the earlier you get in the better- especially if you like to send Holiday cards out early (like I do).  Here is what our members have going on.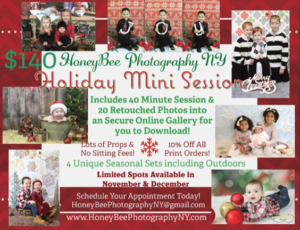 Sign up here: http://www.signupgenius.com/go/4090944aaad23a3fd0-holiday2
_______________________________________________________________________________
Holiday Sessions  2017
Choice of In-Home Holiday Decorating or  Lifestyle Session OR Session in one of three Parks around Rockland County.  Limited sessions booking- Book early.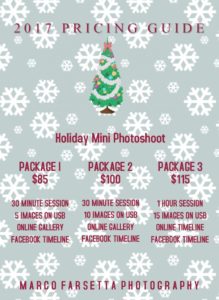 845-521-0196
 ______________________________________________________________________________________________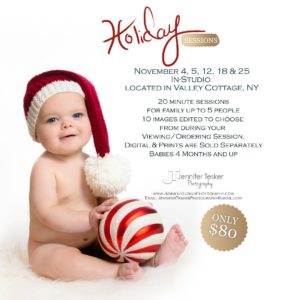 _______________________________________________________________________________________________