Disclosure:  This is a sponsored post.  All opinions expressed are my own.
As a school teacher and a parent I am more than aware that schools need funding.  What they receive from the government just doesn't cut it.  Not with changing technology, consumables, and the numbers of attendees always on the rise.  We are so very lucky to live in an area where we have active PTA groups who work tirelessly to raise funds for the fun and educational events that are provided for our children.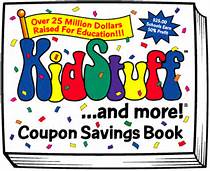 This post is for the PTA parents who are looking for ways to raise funds.  KidStuff coupon books are an effective fund raisers that are ONLY for schools.  No other groups can sell them.  Additionally, 50% of the sale of each book goes DIRECTLY to the school.  That's $12.50 a book!  No other fundraiser can boast that kind of return.
This means that if each child in a class sells just one, a class of 20 students earns $250 for their school, it adds up so quickly.
The other perk is that its a fundraiser that's actually USEFUL.  I keep two of these books on hand every year.  One is in my car for when I stop somewhere and could use a coupon, and the other is in my desk where I do a lot of my shopping planning etc.  I almost NEVER make a purchase without checking the book first.  In fact, I have friends who sometimes come to my room to go through the book before they plan a trip or run to the store. This is especially helpful around the upcoming holiday season. 
What kind of coupons can be found in the books?
Clothing Stores
Eateries
Theme parks
To see the whole list please visit:  www.KidStuffCouponBook.com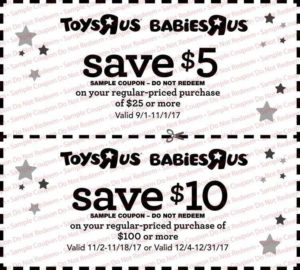 To sell KidStuff books at your school you can contact them at 1-888-404-5437 option 1- or email info@kidstuffcouponbook.com .  As always we appreciate that you let them know that you heard about it here.
We are lucky enough to have 2 Kidstuff books to give away with this post.  To enter the drawing, please comment either on this post or on the facebook post and tell us why you are interested in Kidstuff books- whether it is for fundraising for your school or for the great savings inside.  The contest will end 10/6/17 and winners will be notified via PM or email.  Good Luck!!!