Last night we had an amazing time at the LEGO Ninjago Movie Days Preview Party at LEGOLAND Discovery Center Westchester! Our lips are sealed on any details about the new movie, but W and S gave it 2 THUMBS UP! 

I surprised the boys as they got off the bus yesterday, told them I had an adventure planned and to jump in the car! They were SO excited when we pulled into Ridge Hill Plaza and they realized we were headed to LEGOLAND.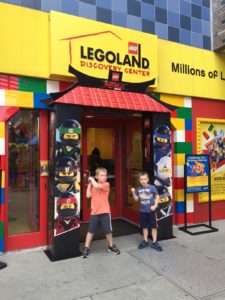 When we arrived we were escorted into the event room with fun Ninjago themed activities. The kids picked out ninja headbands to match their favorite ninja – GREEN of course. Each child was given a chance to build on a color coded Lego tile to be added to the Ninjago mosaic to be completed by visitors over the upcoming Ninjago days. The back of each tile had a number and fit strategically on the mosaic board.  We are anxious to see the final outcome!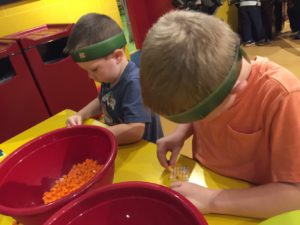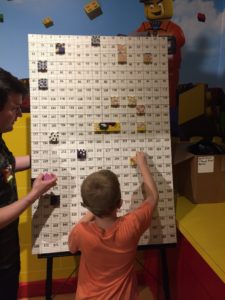 We finished up in the event room and headed out to the play area, and we bumped into the
RED NINJA!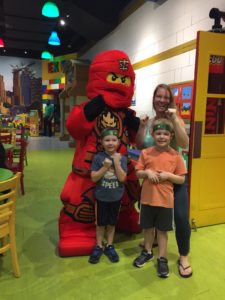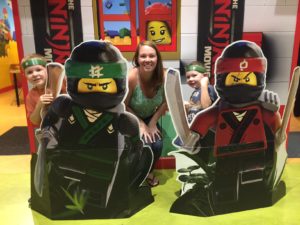 The play area has been completely transformed into Ninjago City Adventure! Modeled after the Temple of Airjitzu, it includes more than 20 ninja inspired obstacles. A great spot to work out some energy and perfect your ninja skills.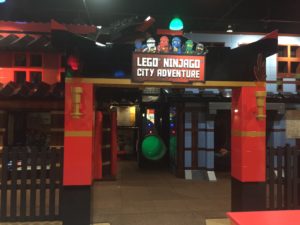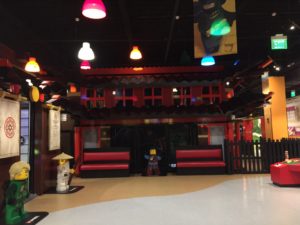 There was also Sensei Wu's Dojo. S had a blast in here playing the ninja skills games. He had to touch the green shapes as they lit up, working on his ninja reflexes and coordination.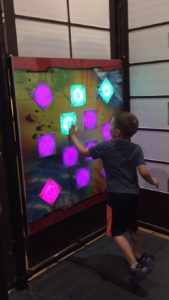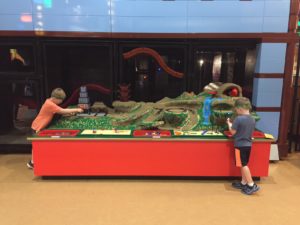 After about an hour of playing we headed up to the third floor of Ridge Hill Plaza to Showcase Cinema de Lux Ridge Hill for an advanced showing of the brand new LEGO Ninjago Movie. As I mentioned before, we can't share details of the movie but W and S loved it! W said it was "really neat!"  ( Watch the trailer here!)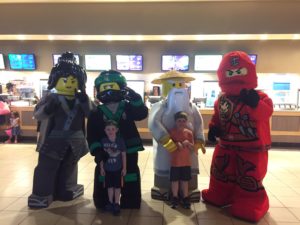 LEGO® NINJAGO® Days will be happening the next 2 weekends, hurry and get your tickets now!
9/22-9/24
9/30-10/1
There will be giveaways, mini scavenger hunts, character meets,
building tables set up and so much more! 

We are currently running a giveaway of 4 tickets on our Facebook page.
Head on over to enter!