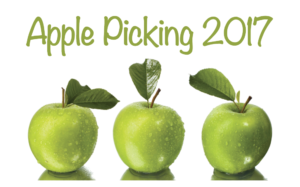 Fall is here, and so are the APPLES! I can't wait to bake apple pie with the kids. 
Here is a list of local orchards, be sure to call ahead to check hours, pricing,
activities and apple availability! 
___________________________________
Rockland County


Dr. Davies Farm

Route 304 Congers, NY
845-268-7020
DrDaviesFarm.com
Facebook Page
They have over 4,000 trees and 15 different varieties of apples on 55 acres.
2 farms stands – on 9w and 304 in Congers, with a great array of home grown fruits and veggies.
Hayrides through the orchard on the weekend.
Tractors to climb and play on for some adorable photo opps.
Just a heads up this farm is CASH ONLY!
Hours: Everyday 10am-4pm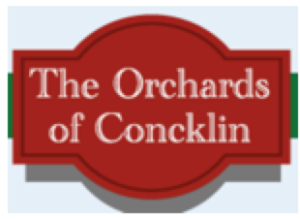 Orchards of Concklin
2 South Mountain Rd., Pomona (845) 354-0369
OrchardsofConcklin.com
Facebook Page
Pick your own on Sundays ONLY and Columbus day starting 9/17.
A farm market open each day with fresh veggies, fruits, home made pies, donuts, cider, cakes, cookies and so much more.
Hours: 10am – 5pm
___________________________________
Bergen County


Demarest Farms

244 Wierimus Road, Hillsdale, NJ 07642
201-666-0472
DemarestFarms.com
https://www.facebook.com/demarestfarm/?fref=ts
Demarest farms is the only Pick Your Own orchard in Bergen county!
Free parking, wagon hayrides, 2 petting zoos, adventure playground, corn box, crooked house village, photo area, wooden playlet, and picnic area.
Farm market with delicious honey, fresh pressed apple cider, apple cider donuts, apple butter, and so much more!
$7 per person, plus $10 per bag of apples.
Hours: M- F 3 to 4:30PM, Sat and Sun 9AM to 4:30PM
___________________________________
Orange County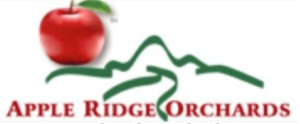 Apple Ridge Orchard
101 Jessup Rd., Warwick
845-987-7717
AppleRidgeOrchards.com
Facebook Page
Offering beautiful scenery, tractor pulled hay wagon rides, pet and feed friendly farm animals, a corn maze,  observation hives and a market full of delicious honey, fresh pressed apple cider, apple cider donuts, homemade mixes, apple butter, fresh preserves, and other treats at our farm.
Hours: Thurs, Fri, Sat., Sun and all holidays open 9am -6pm.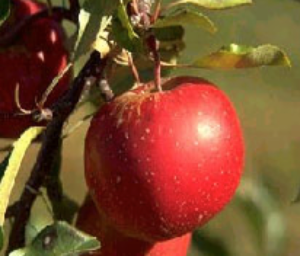 Mr Apples Orchard

25 Orchard Street Box 98, High Falls
845-687-0005 or 845-687-9498
This is a friendly small town, non commercial orchard.
Proud to use low spray of the apples, and no herbicides in the soil.
Hours: Call ahead


Lawrence Farms

306 Frozen Ridge Rd, Newburgh
845.562.4268
lawrencefarmsorchards.com
Facebook Page
Not only do they have apples available for U-Pick – they also have a large variety of vegetables and other fruits as well! Call ahead for availability!
On the weekends they offer horse-drawn carriage ride around the beautiful scenic farm, and chickens and goats to say hi too,  and locally made ice cream and home made doughnuts
Hours: Everyday 9am-4pm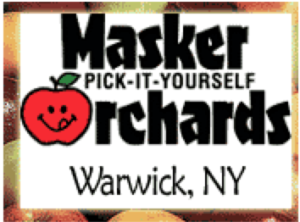 Maskers Orchard

45 Ball Road
Warwick, NY 10990
845-986-1058
Maskers.com
At Maskers Orchards you can drive right up into the orchard, and settle in for the day. Bring a picnic lunch and enjoy a family day under the shade of the apple trees!
-pony rides
-horse drawn wagon rides
-a family friendly haunted house
-face painting
-apple maze
-and music performances
-Snack barn with pizza, locally made ice cream, hot and cold beverages, farm-fresh cider, freshly made apple cider donuts and of course, freshly baked apple pie.
Hours: 9am-5pm – the country store as well!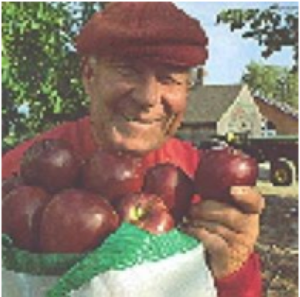 Apple Dave's Orchard

82 Four Corners Rd., Warwick NY
845-986-1684
applewoodorchards.com
Facebook Page
Formerly Applewood Orchards, Apple Dave's has over 11 varieties of apples.
-Wagon rides
-Music and puppet shows
– Farm store with cider, jams, jellies, herbs and fresh seasonal produce.
Hours: Everyday (starting beginning of September) 9am-5pm


Ochs Orchard
4 Ochs Lane Warwick, New York 10990
845-986-1591
Ochsorchard.net
Facebook Page
-Pick your own flower garden.
-Small Petting Zoo
-Gazebo makes the perfect setting for a fall picnic
-A Farm Market with seasonal veggies, jams, butter, jellies, eggs and of course apple cider.
Hours: Picking days change weekly – call ahead.

Pennings Orchard

169 State Route 94 South, Warwick, NY
845-986-7080
Penningsorchard.com
Facebook Page
On certain weekends there are hayrides, live music, pony rides, kiddie maze, cow milking contest!
Be sure to call ahead for a schedule of events.
Looking for a date day with out the kiddos? Visit Pennings Pub and Grille, where you can enjoy local food, beer, wine and their home made hard cider at the beer garden while listening to live music!
Hours: Everyday 9am-5pm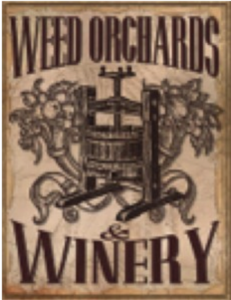 Weed Orchards Winery
43 Mt Zion Rd, Marlboro, NY
845-236-2684
thewineryatweedorchards.com
Facebook Page
A Family owned Orchard and Winery
Pick Your Own Apples, and produce!
Check their website for a list of what's available for picking before you go!
Another great spot for a day without the kids! Stop by to taste the homemade whines, homegrown hard ciders, and local craft beer.
Hours: Everyday 10am-5pm

Warwick Valley Winery and Distillery

114 Little York Road, Warwick
845-258-4858
wvwinery.com
Facebook Page
** This establishment caters to a more adult crowd since they do serve alcohol **
Makes for a great day without the kids.
However, the orchard is gorgeous and their apples are delicious!
-tractor ride to and from the orchard
-An apple tasting bar and prepicked apples for purchase.
No outside food or beverages please.
Hours: Mon – Fri: 12pm to 5pm Saturday – Sunday: 11am to 5pm
Check their Facebook page on friday for the picking availability for the upcoming weekend. 
___________________________________
Dutchess County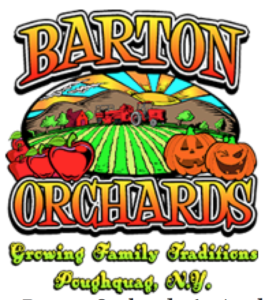 Barton Orchards

63 Apple Tree Ln, Poughquag, NY 12570
845-227-2306
Bartonorchards.com
Facebook Page
Barton Orchards is a great spot for a Fall Family Day full of hayrides, corn maze, walking trails, peddle kart race track, trackless train, a live actor Haunted House, barnyard animals and a pumpkin field slide. As well as, the Midway Farm Market, bakery and snack shacks.
Hours: Everyday 9am-5pm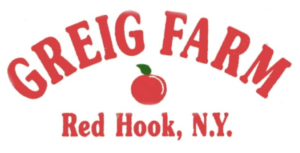 Greig Farms
227 Pitcher Lane, Red Hook, NY
845-758-1234
GreigFarm.com
Facebook Page
This farm has been open to the public for 60 years.
– Pick your own fruits and vegetables – Call ahead for availability
– Goats to feed and a koi pond.
– Weekly farmers market on Saturdays from 10-6.
Hours: Everyday 8am-7pm
___________________________________
Westchester County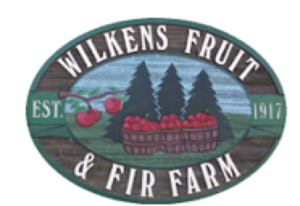 Wilkens Fruit and Fir stand
1335 White Hill Road
Yorktown Heights, NY 10598
(914) 245-5111
Wilkensfarm.com
Facebook Page
-tractor rides to and from the orchard
Farm market with donuts, pies, cookies, hotdogs, popcorn, cider, coffee and other snacks available! You can also call your bakery order in ahead of time!
Hours: U-Pick: 10am-4:30pm Markets: 10am-5pm


Harvest Moon Farm and Orchard
(formerly Outhouse Orchards)
130 Hardscrabble Rd. North Salem, NY 10560
914-485-1210
harvestmoonfarmandorchard.com
Facebook Page
-So much to do here! Hay rides around the farm, bounce houses, apple games, live music, pony rides, face painting, plenty of yummy food vendors.
Hours: Everyday 8am-6pm


Stuarts Farm 
62 Granite Springs Road, Granite Springs, NY
914-245-2784
StuartsFarm.com
Hayrides on the weekends and Farm stand with fresh produce, pies and donuts.
Be sure to pack a picnic lunch and enjoy the view.
(Tell Bob and Betsy we say Hello!)
Hours: Everyday 10am – 6pm