Save The Date: September 10th

 
Fitness 450's debut launch event
Two world-class fitness experts will lead 450-style workouts.
The event will run from 9AM-11AM
The event is complimentary and babysitting will be available at no charge.
Register at http://fitness-450.com/
450 West Nyack Rd. West Nyack, NY 10994
Info@Fitness-450.com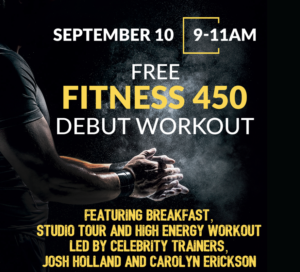 Fitness 450, Rockland's hottest new workout, offers small group, coach-led high intensity interval training (HIIT). The workout incorporates bursts of all out exercise interspersed with periods of active rest.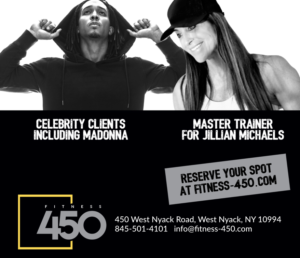 The workout is a station-based, heart rate monitored fitness program led by a coach that follows the motto Move. Train. Play.
Move=Anyone can do it
Train= Specific training to get you results.
Play=It's fun!
Fitness 450 begins this Fall, and is a great way for you to make a long-term commitment to your health and fitness. For the tentative schedule go to http://fitness-450.com/.
There will be a wide variety of class times to accommodate busy lives. Babysitting is available for those who need it.
You decide how often to incorporate this workout into your fitness program. Packages are available for 4, 8, 12. 16 or unlimited times per month.
The lowest pricing is now available during pre-sales. In addition, mention RocklandNY Moms and receive an 8-time monthly package for the price of a 4-time package (for the first month only).
You can also check out their website http://fitness-450.com/ to learn more about this high energy, high intensity and fun workout.