Disclosure:  This is a sponsored post.  All opinions expressed are our own. 
Back to school is NUTS!!! There are nerves, lists and so much more going on.  Here are some easy and cute ideas for making it easier and more enjoyable on you.
Clothing- Some of our Favorite stores are having HUGE sales.
One is Janie and Jack- They are PERFECT for special occasion clothing (like first day or fall/holiday photos)  They are having a special sale through 9/4 CLICK HERE
Gymboree- up to 80% off and free shipping until 9/5 CLICK HERE
www.kennedygreydesigns.com Use code RockMom15 to save!
Haircuts and Makeup (teens, tweens, and grown-ups) BY APPOINTMENT

Sparkle Up – New City- 845-634-0140
Boys or girls it doesn't matter.  Call Deborah to make an appointment to freshen up your look for back to school.  Kids and grown-ups alike can get a great haircut for that first day.  Make it an outing, boys get a cut and can add color (and/or sparkle) and a tattoo.  Girls get a cut, color/sparkle and a tattoo or nails painted.
Have a teen or tween at home who is new to the world of makeup?  You can schedule a make-up lesson where Deborah will teach the art of applying and achieving that natural look you are going for.  She can even give some lessons on how to do your hair before school (for yourself, or for that special child in your life).
Photo Ops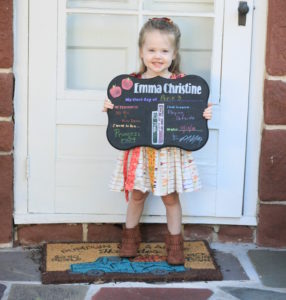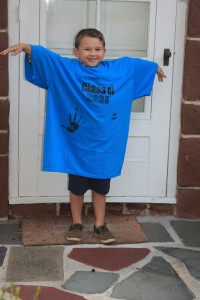 Yeah Pinterest is full of "Back to school" photo ideas, here is what we did last year for props: http://rocklandnymom.com/2015/08/22/back-to-school-photos-craft/.  These are the t-shirts we update and take a photo in yearly as well: http://rocklandnymom.com/2015/09/17/first-day-t-shirt-craft/.  We HIGHLY recommend Hudson Adrift if you need a t-shirt.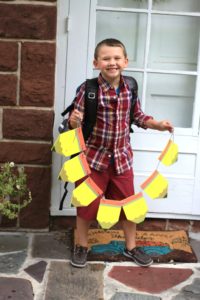 Also, Target usually has awesome banners that look like school supplies that you can use if you aren't super crafty.  The most I have seen them for is like $3 so its an easy and cheap photo prop for the kids to use (PS they have them for most holidays too, I am ALWAYS buying them).  Amazon has some too like this Pencil Banner (click affiliate link).
Lunch Box Surprise
Sweet Spot Studio Cakes – 
I really don't remember where I saw this idea, but I always try to add a little note in their lunches the first day of school, but a little good luck treat made by Sweet Spot Studio Cakes would really make the grade.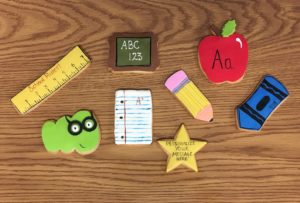 Teacher Gifts
Totally not NECESSARY but always appreciated since teachers have jitters too… A little personalized gift, or even a first day cookie to match your kiddo's.  We highly recommend the craftiness of Hudson Adrift.
Enrichment Classes
Looking for some extra-curricular activities for your kiddos?  Need to burn a little energy?  Check out our Classes Directory- we have dance, to swim, music, art, cooking, martial arts, theater and so much more to suit your needs.  http://rocklandnymom.com/directories/classes-for-kids/
Tutoring
Sometimes we need a little help along the way.  Curriculum change so quickly and the last thing you want to do is drill your kids on schoolwork when you are so busy with everything else and may just want to be "parent" and not "teacher".  Plus lets face it, they listen a bit better to others than us sometimes.  In this case you can reach out to a tutors who are teachers and specialize in whatever your child(ren) are struggling with.  Check out the links below or see our Services Directory for details: http://rocklandnymom.com/directories/services-directory/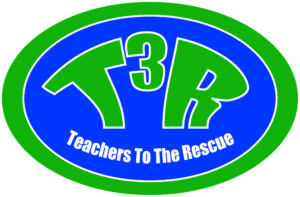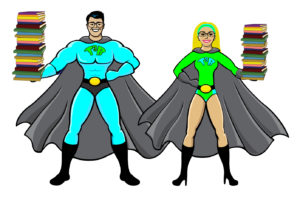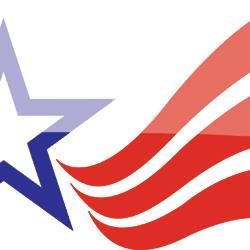 Night off of Cooking
First Day of School is hectic.  Take the night off of cooking so you have time to hear all about the first day.  Luigi O'Grady's has a great family dinner that feeds our family of 5 easily and we still always have leftovers.  There are great choices that appeal to both adults and kids – plus have healthy stuff like their awesome grilled veggies and salad.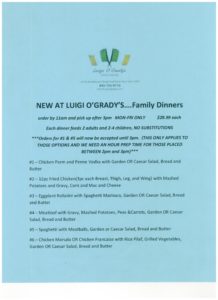 A book for the night before :o)
Lots of nerves for kids, parents and teachers.  Start a great new tradition of reading a nice back to school story to ease the jitters.  Here are some great suggestions (click the book to go right to the Amazon link).
HAVE AN AMAZING YEAR EVERYONE!!! FROM ASHLEY, SOFIJA AND MJ!!