Disclosure:  This is a sponsored post.  All opinions expressed are our own.
We really truly ADORE Kiddie Academy of Northvale.  For anyone looking for childcare providers- they are one NOT TO MISS.  The facilities are top notch, the staff caring and inviting, and the curriculum engaging and appropriate for development.  Not only do they provide childcare services but they often have great little events.
The most recent event that they had was a Storytime Live with Curious George.  I had the opportunity to attend the event with (E) who is a huge George fan.  We had attended this event last year as well, and I was so pleased to see that despite last years successful event, they built upon what they had done and improved upon it.  This was SO MUCH FUN!!!
We were greeted by Kiddie Academies super friendly staff who treat us just like family.  We were informed that throughout the facility were different rooms with activities to complete.
We spent some time wandering and finding all the activities to complete.  There was a room for crafts (George coloring pages, and make your own monkey pieces).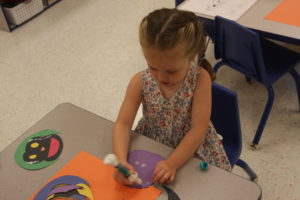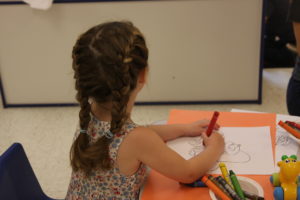 Another room had refreshments (all George themed- so so cute).  These were all kid friendly and included healthy options :o)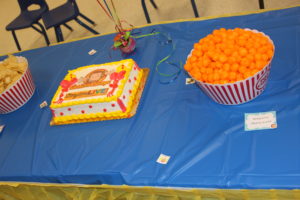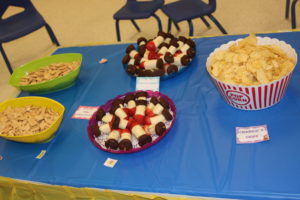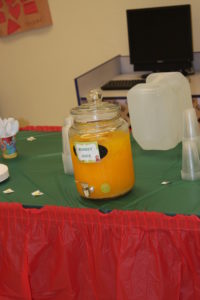 There was a room with entertainment, which included balloon twisting, cotton candy, and a magic show.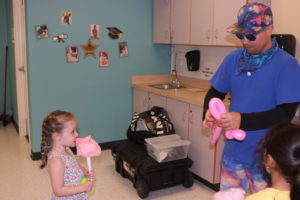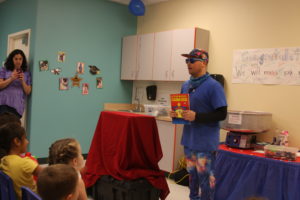 They also had open for attendees their playground which is a great area outback.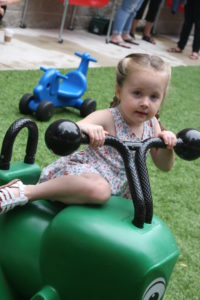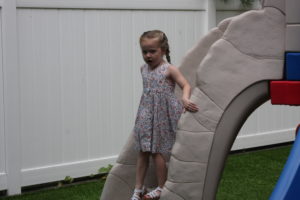 George made two appearances to hear a story with the crowd, and walked around in between and afterwards, stopping to pose for photos with anyone who wanted them.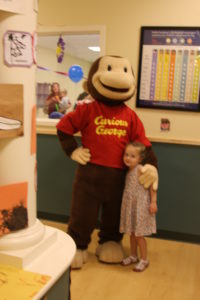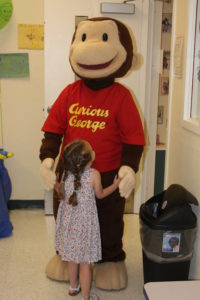 The event was 2 hours which was just the perfect amount of time to get everything done.  At its conclusion she was given a goody bag full of fun George themed items to enjoy at home.  (E) was never bored and had a great time.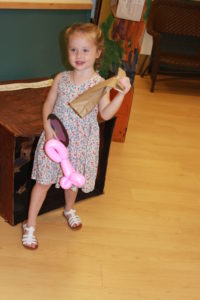 Kiddie Academy of Northvale-Tappan never disappoints.  They have appropriate and engaging events that mirror the care that they provide to their attendees.  They still have spots available for their August camps as well as enrollment this year if you have questions you can check their website https://kiddieacademy.com/academies/northvale-tappan/  or call 201-767-1120 with questions or to schedule a visit.  As always, we appreciate your letting them know you heard of them here <3.