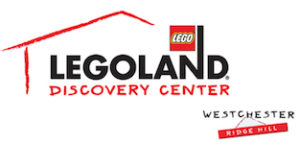 LEGOLAND® Discovery Center Westchester Hosts the Ultimate Imagination Build-Off Challenge from July 17-28
Kids go head-to-head against grown-ups in a test of creativity
Beat the summer heat while igniting your creativity at LEGOLAND® Discovery Center Westchester with the Kids vs. Grown-Ups Imagination Build-Off Challenge. LEGOLAND® Discovery Centers across the globe are inviting kids and adults to go head-to-head in the ultimate test of creativity. LEGOLAND Discovery Center Westchester's Model Builders will judge the build-off competitions every weekday from Monday, July 17 through Friday, July 28.
Who will reign supreme when it comes to creative creation: kids or grown-ups?
The Kids vs. Grown-Ups Imagination Build-Off Challenge will be held twice daily, at 3:30pm and 5:30pm, and consist of a five-minute challenge where kids and adults build a creation straight from their imagination – no limits, no boundaries, no rules – just pure creativity. Challenges will be officiated and judged by Model Builders including LEGOLAND Discovery Center Westchester's Master Model Builder, Anthony Maddaloni.
All participants will be entered into a final Imagination Build-Off contest with the chance to win a one-hour private build session with Maddaloni and a Summer Pass ($35 value). The Summer Pass, good through Labor Day, allows the pass holder to build memories all summer long with unlimited visits and additional discounts in the café, LEGO® Store and on birthday parties.
"LEGOLAND Discovery Center Westchester is designed to provide LEGO play experiences that power creativity and learning through shared LEGO fun for adults and children," said Master Model Builder Anthony Maddaloni. "We are really excited to see the energy and imagination that comes from kids and adults alike."
A number of studies suggest that creativity tends to take a sharp decline at around six years old. Although children are still using about 80 percent of their creative potential at age five, research reveals that creative output drops to a shocking two percent by the time they are twelve.
"Especially for adults, the stress of everyday life can impact our creativity levels," said Maddaloni. "With an overall lack of time in the day, our imaginations are not being exercised – and, as a result, kids might just have the upper hand when it comes to creativity, but I guess we'll find out for sure during the upcoming build challenges! Whatever your age, our goal here at LEGOLAND Discovery Center Westchester is to reignite your imagination and love of play."
LEGOLAND Discovery Center Westchester is located at 39 Fitzgerald Street in Yonkers, NY.
They can be reached at 866-243-0770 or by visiting www.legolanddiscoverycenter.com/westchester.
For the latest news and updates, follow @LDCWestchester on Facebook, Twitter and Instagram.
** GIVEAWAY! **
( tickets are good for 3 months from the time they are won)
GOOD LUCK!