Disclosure:  This is a sponsored post.  All opinions expressed are my own.
Three years ago we stumbled upon this unbelievable little slice of heaven in Campbell Hall NY, called Halfway Acres Farm.  I couldn't be gladder that we did.  Ashley and I took the kids up there for some good clean fun in the sun, and we have been hooked ever since.  Ashley made it back last year and I missed the window because the kids were sick, and I was so upset.  That's why this year when they posted on Facebook that berries were ready for picking, we ran right up.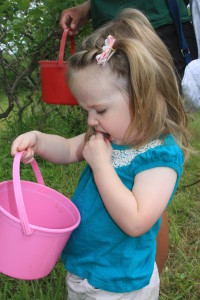 Since we haven't been there in two years I was worried that with the secret out it would be crowded, or the experience would have changed (SO NOT THE CASE).   They have added more bushes, and some great fencing (which doesn't take away from the view at all).  I knew from Ashley that they had a few picnic tables you could take advantage of so we planned for it.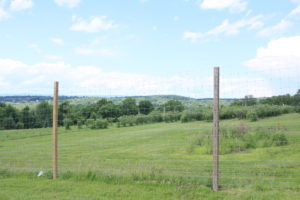 We went up at noon and brought some sandwiches and drinks (please be sure to bring a bag to take care of your garbage).  As we approached, Michael greeted us (he's the nicest guy), and offered us their essential oil tic spray.  You need to be prepared to check for tics, this is the great outdoors after all.  The day was so beautiful, we took our time and enjoyed each others company and the scenery while we ate our lunch at the tables.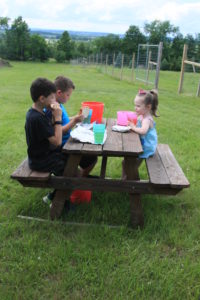 Once we cleaned up it was into the bushes for blueberries!!!  The kids decided to have a contest to see who could pick the most berries, and we ran around in the fields for 2 hours.  Michael had told us where the berries were ready for the picking, and there were SO MANY!!!  There were a few other families picking, but you barely even knew that they were there, you felt like you had the whole farm to yourself.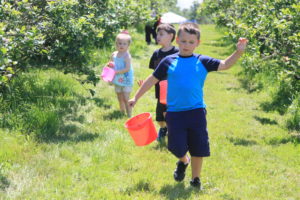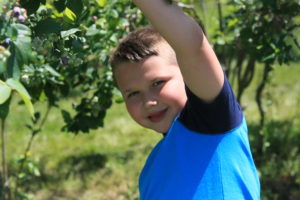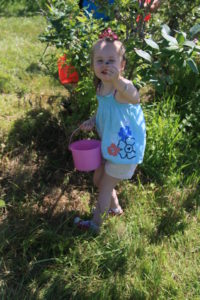 After a sun kissed two hours Michael and (I) his daughter helped us check out by weighing our berries.  Then the kids were given ice pops (one of their favorite parts) which they ate on one of the large rocks out front.  The experience is just amazing, a great fun day with the family, but the best part is what you get to take home with you.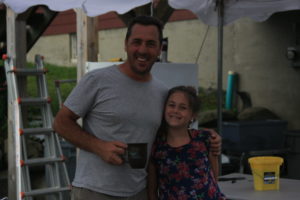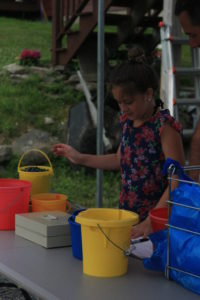 If you have never had fresh blueberries you MUST go and get some.  What you have been eating from the food store is a sham.  They are TASTELESS compared to what you can get at Halfway Acres.  In fact, every year I swear off of store bought berries because its just not the same.  These berries are like candy, little drops of heaven.  So much so that two days later they are almost gone in our house, I am using the last of them to make my famous whole wheat blueberry muffins and begging Ashley who is going up this weekend to bring me home more.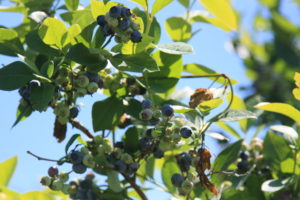 The blueberry season is really short 2-3 weeks at its longest, so if you haven't planned a trip yet and you have some free time I highly recommend it.  These berries are good for so many things – shakes, just as fruit, muffins, crumbles, pies, jams- too many to name, and once you eat them, you are going to want to try them all :o)
Ok, ok, convinced?  Here's the address:
200 Purgatory Road, Campbell Hall, NY 10916
and hours:
Tuesday-Sunday from 8 AM – 8 PM (closed Mondays with the exception of July 4th they will be open for the holiday).
Make sure to let Michael and the family know that we sent you, we adore them!!
WAIT!!! I FORGOT TO TELL YOU ANOTHER AMAZING PERK- THE PHOTOS YOU CAN TAKE!! ITS ALSO A FANTASTIC PHOTO LOCATION!!!