Disclosure:  This is a sponsored post.
Last year you all loved our list… so here's our picks for 2017!
 1.  Give a Memory…
MOMS LOVE PHOTOS!!  They can be with her- or without (we recommend with as they become such a treasure).  Here are the awesome specials being run by our photographers!!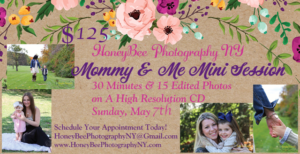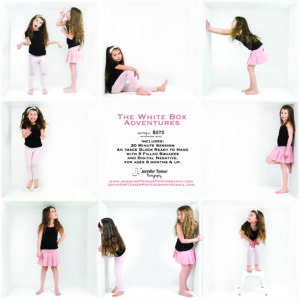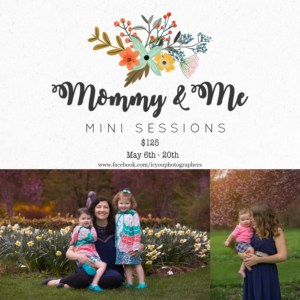 Our other directory members have spring specials as well that you could use (See Here) but they weren't specifically "Mommy & Me".
2.  Order in…

(845) 735-9110
I enjoy going out to eat as much as the next gal…. but sometimes I can't get it together, and I would just be more relaxed if I could stay at home and eat some great food.  Well Luigi O'Grady's makes that a little easier with their awesome Mother's Day menu.  Their food always delicious and affordable, there are some great choices on here.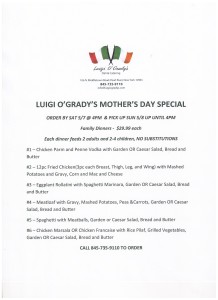 3.  Take her out…
Maybe you don't want Mom to have to clean up after supper and you want to treat her to a night out on the town……
Check out our list of Mother's Day Dining Ideas!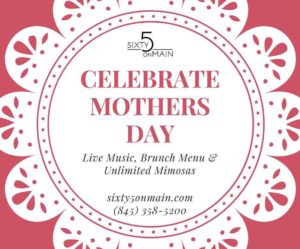 We HIGHLY recommend Sixty 5 on Main
4.  Let Someone Pamper her…..
One of our UNBELIEVABLE Directory Members is running FABULOUS Mother's Day Specials- a little bit of everything- pick and choose what you are interested in.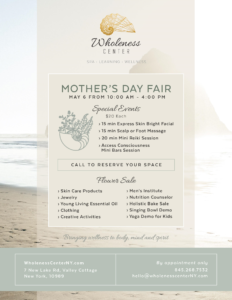 4. Give her something to pamper herself at home…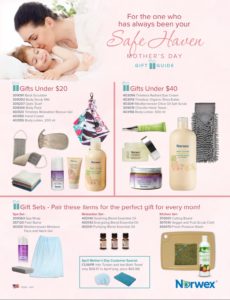 Norwex is revolutionizing the way people are taking care of their homes and families every day by saving them time, money and most importantly reducing their exposure to harmful chemicals.  Even better, it contains no preservatives or perfumes and is safe for all skin types.  Pamper the women in your life before summer.  To order, visit
www.jamiesilver.norwex.biz
.
5.  Make headway on that organizing she doesn't have time to do…

Lori Kolesar
Owner at Lorganize
Professional Home Organizer
Nyack, NY 10960
(914) 230-6238
As a professional home organizer my goal is to help clients have more organization and order at home. I know how overwhelming clutter and disorganization can make someone feel so I am understanding and sensitive to my clients needs. Clutter does not make me overwhelmed, it's excites me. I know what I can accomplish and how getting rid of clutter and chaos can really change a person. I do what I do because it's my passion and I love to help people! I never judge someone. I am not pushy for one to throw things away; I do encourage to declutter because it helps to stay more organized in the long run. Storage is great when organizing but I can also organize without it. So someone who is worried about their budget does not have to feel pressured to spend more on top of my services. The end results will still be the same- organized!
I offer packages and special rates often! I like to start with a free assessment, to see the space and chat more about what I will do and clients end goals. I work fast and efficiently. I can work with or without (with certain guidelines) the client.

My goal is to make the client happy!
I want them to feel less stressed and overwhelmed with their new organized home! 🙂
6.  Give her a home made keepsake…
Everyone knows I am partial to handprints- stop on by Jills Ceramics and made a one of a kind momento for the special women in your life.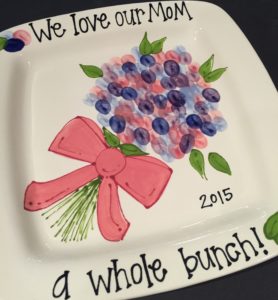 7.  Give her the gift of time…
Every mom would love if someone had a cleaning service (woman/man-whatever) come in and give my house a good once over.  With how crazy busy life is I feel like I am always playing catch up and can't get the whole house clean.  If I could walk in one day and just have it sparkle, it would just be amazing. :o)
We use and recommend Dutchmen Cleaning- Michele and her team are amazing!!!