Disclosure: This is a sponsored post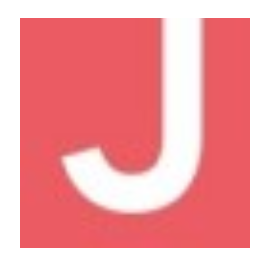 Since having baby H back in August, I have been eager to return to my pre-pregnancy active self. When our friends at the JCC Rockland offered us to try their "Smart Start" program I was super excited!
The "Smart Start" program is offered to all new members free of charge – it includes a complimentary fitness consultation with a fitness manager, 2 one-hour sessions with a personal trainer, and a consultation with their nutritionist.
My Smart Start began with a consultation over the phone with Jacob – one of the fitness managers. He asked basic health questions – height, weight, ultimate fitness goals, what exercise I most enjoy, best time for me to work out, etc. From this information he would match me with a trainer who he thought could help me reach my goals and keep me motivated. My perfect match – Chaya.
I was both excited and nervous for my first session with Chaya. We began our first session with a brief conversation to help her get to know my strengths, weaknesses, likes, dislikes, health considerations, and personal goals. From there we did a simple 'fit test' to help assess my fitness level, which led into an introductory stretch and work out. I expressed I tend to work out mainly with free weights and body weight, not on machines, so we went into the Cross fit room to get started. The work out included work with a kettle bell, medicine ball, battle ropes, and then a circuit on a rowing machine (Which I am now obsessed with and need to start taking rowing classes) and the dreaded burpee.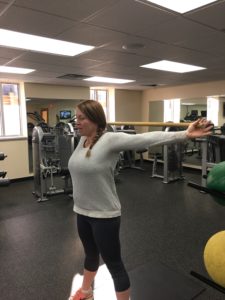 A week later I came back for round two. Second session we hit the ground running. Remembering how much I loved the Row circuit from the first session – she began with warming up in the rowing room, and then we headed into the TRX studio for a more intense cardio work out.  TRX jump squats, battle rope, kettle bell, and a jump rope circuit got my blood pumping.  I had a bit of a respiratory cold I was battling, and she could see I was struggling a bit, so she slowed the pace and adapted the intensity to fit my needs, without skipping a beat.
Chaya was amazing. I instantly felt comfortable with her. She explained what each exercise was for and how to modify if needed. Chaya knew just how to motivate me when I was feeling nervous to push a little harder and when it was time to take it down a notch. I could tell she took the time to prepare and review notes from session to session. That this wasn't just a generic throw together routine she uses with everyone.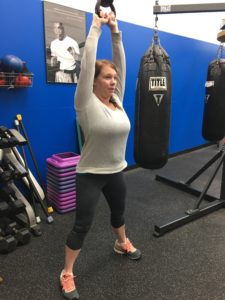 I finished each session with Chaya feeling like I got my butt kicked – but in a good way! It also helped me determine (realistically) my current fitness level. ('Cause in my head I am still fighting weight and think I can Kickbox 5 days a week like I was pre-pregnancy)
Next was my consult with the Nutritionist. First step was a quick online questionnaire asking about my eating, sleep, and exercise habits. From there we had a brief conversation via email (you can also meet in person or speak over the phone). Since I am still nursing baby H, I am limited on changes I can make right now, but she gave me advice on the best foods to eat and some to avoid. I plan to reach out again after I wean him.
I also tried out a group Zumba class – way way way out of my comfort zone – and it was so fun! All age groups mixed together just having fun and dancing away the pounds. Read about our experience here!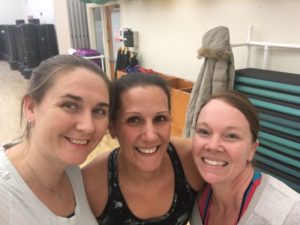 This Smart Start program is a great way to help you start off on the right track and feel comfortable and confident when beginning your new fitness adventure.  I was shocked when I was told just how reasonable it is for a membership.
The JCC has so much to offer! It really has EVERYTHING you need at a gym; cardio machines, weight machines, studio for free weights, cross fit studio, womens only studio, trx studio, spin studio, rowing studio, pilates studio, aqua fitness, racquetball court, basketball court, yoga (I am sure I am forgetting something), and over 100 group classes offered each week! They also have babysitting available in an adorable playroom right across from the fitness center (send Lauren an email to find out more about pricing and a special deal on babysitting for RNYM readers!)
I highly suggest taking full advantage of their 7 day free pass
to see what it is all about.
JCC is also currently running a special 90 Day Jump Start for an unbeatable rate!