Disclosure:  This is an usponsored post, sometimes you just gotta write.  All opinions expressed are my own.
I should start by saying I love my husband.  That being said, sometimes he puts things off until the very last moment, and then he is out of time.  The car maintenance is no exception.  He desperately needed an inspection but kept putting it off because he knew that he was going to need some other work as well.  Then there is the part where you have to juggle because we both work full time and need our vehicles.  The time for the car to be inspected was approaching rapidly.  I didn't know where to go for quick and honest service, and was afraid that knowing the car needed some work that if I couldn't trust the shop they would try to sell me services I didn't need (yes this has happened before, luckily my husband knew better).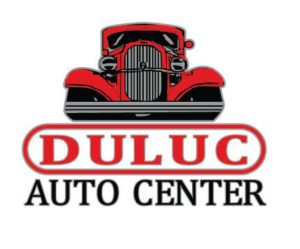 That's when someone told me about Duluc Auto Center on 303.  I decided to give them a try and called Jeff to make an appointment. He was very accomodating as far as timing was concerned, completely understanding that we needed both cars for work.  RNYD went in the next day to have the car inspected and to find out what else Jeff determined to be necessary for the upkeep of the car.
Duluc Auto Center on Route 303 is one of 3 family owned shops in Rockland, they have been in business over 40 years.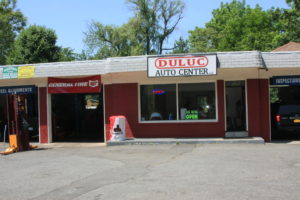 He called RNYD back  and let him know that we needed some break work done (apparently RNYD knew this prior to the appointment).  I was super nervous that it was going to be really expensive and that we wouldn't be able to get the car back quickly enough for our insane lifestyle.  The car was completed by the end of the day.  We were able to pick it up immediately and it didn't cost us an arm and a leg (his pricing was very reasonable).  It turns out that because we had just replaced the battery in the car, it actually failed inspection and we had to go back a few days later to have it re-run (you apparentley have to clock a few miles on a new battery before it will pass).  When Jeff was explaining that it failed he must have been able to see the terror on my face as he explained that we needed to drive it (legally with an inspection extension) for a few days and bring it back to be re-run.
Jeff was a pleasure to deal with throughout the entire transaction.  He was honest, curteous and timely.  Any questions I had he was able to answer with ease and compassion.  I was so impressed with his services that I HAD to write about him for everyone else to know about.  When I asked his permission to recount our interaction for the site he was happy to oblige.
Meet Jeff.
Not only did Jeff agree to let me tell my story, he also offered all readers of RNYM a coupon to use if you need work done on your car and might be putting it off.  I enjoyed our encounter so much that when RNYD told me I needed new tires I knew just who I was going to call.  It turns out that he also just became an exclusive dealer for Hercules tires too.  He can still get you any kind of tire (if you have a preference), but I have no loyalty to a tire company- I just want safe, reliable, and a good value. Jeff understood my stance, and was happy to help me out.  He showed me the tires, and did have great pricing.  My appointment for tires is next week, and I look forward to it.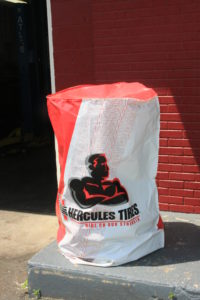 To make an appointment with Jeff call 834-398-2009.  As always we appreciate it if you mention you heard about them here!  Oh yeah, you have to print the coupon and bring it in to redeem it.