Disclosure:  This is a sponsored post.  All opinions expressed are our own.

JCC Rockland Camps
Ages 18 months- 10th grade
The camp experience provided at JCC Rockland goes beyond our facility and programming; it lies in our belief that the summer camp experience gives campers the ability to learn about themselves and to explore their interests, talents, and abilities while making friends and creating memories. Each camp program provides a summer home for campers to have a great time engaging in creative camp activities, surrounded by professional and nurturing staff. From our youngest campers (18 months old), to our teens, there is a wonderful camp experience awaiting your child.
Summer Camp Dates: June 27- August 19 (no camp July 4)* weekly & session based registrations  Camp Hours: 9am-4pm Early Care 7:30-9am & Late Care 4-6:30pm (additional fee may apply) Included in our programs:
Daily Swim (instruction & recreational) * and the addition of a new pool
Professional Staff
Air Conditioned Indoor Space
Lunch & Snacks included*
* may be different for certain programs
Contact Us
845.362.4400 x111
camps@jccrockland.org jccrockland.org/camp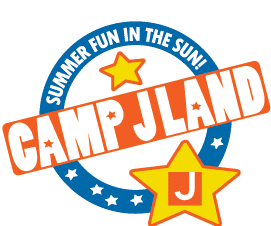 Camp JLand-18 months – entering Pre-K
Campers feel like big kids as they engage in an exciting summer experience that includes cooking, science, music and more.

Camp Discover-Entering grades K-6
Weekly specialty camp that gives campers the opportunity to explore new and exciting themes each week along with traditional activities including art, ropes course, sports, gaga, field trips, special events and more.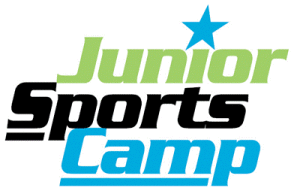 Junior Sports Camp-Entering grades K-2
The perfect camp for our youngest sports enthusiasts. Campers enjoy a variety of sports activities, games, relay races and more. Weekly special events complete the schedule! In partnership with RBI Sports.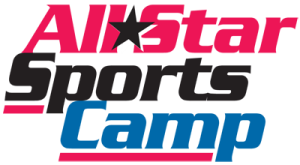 All Star Sports Camp-Entering grades 3-8
Campers learn and improve skills in a variety of recreational sports including soccer, basketball, dodgeball, baseball and more. Fun competition in All Star's weekly Olympics. In partnership with RBI Sports.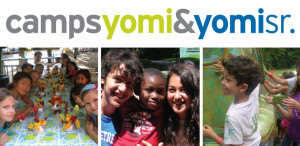 Camps Yomi & Yomi Sr–Entering grades K-6
Traditional day camp located on the beautiful Henry Kaufmann Campgrounds in Pearl River. Weekly special activities including theme days, Shabbat, day trips, overnights and late nights. In partnership with 92nd Street Y.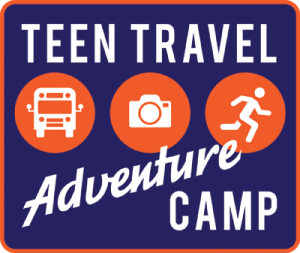 Teen Travel Adventure Camp-Entering grades 6-10 Adventure & fun with other teens in this weekly travel program that includes exciting day trips, late nights and weekly overnights. Travel NY, NJ, CT, PA & MA this summer!  CIT (Counselor in Training)-Entering grades 9 & 10
Gain leadership skills in this counselor in training program that allows teens to experience a variety of age groups and specialty areas within JCC Rockland Camps. Enjoy socialization with other teens in weekly fun programming.
End of Summer Camps-Entering grades Pre-K- 10
Fill in that gap between the end of camp and start of school. Just because camp is over doesn't mean the fun can't continue! End of summer camps offer a variety of fun, activities, snacks, lunch, daily recreational swim and more!