Summer Camp Open House: Kids Can Make a Robot, Special Fx Video, Spygear, Video Game This Saturday!
This Saturday, your kids can. . .
Film a Special Effect Video . . Invent a Digital Gadget. . . Build & Program a Robot. . . Create & Code a Video Game or Mobile App. . . . Animate a Digital Story. . . while you meet our director and camp staff and learn more about Little Ivy Academy's Summer Explorers, RealScience! & Express Yourself! summer day camps for your campers ages 6-14.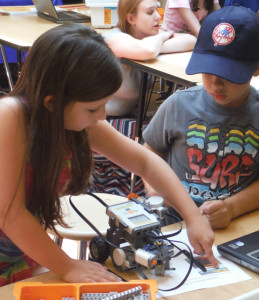 Little Ivy Academy's Welcome Summer Campers Open House is from 10 a.m. – 2 p.m. this Saturday, May 14 on the campus of St. Joseph Regional High School, 40 Chestnut Ridge Road, Montvale, NJ. Directions are available at: www.littleivyacademy.com/openhouse.html. No RSVP is required!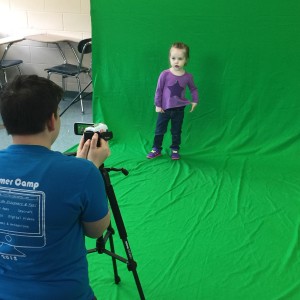 For more information about Little Ivy Academy's summer camp programs, on select campuses just around the corner from you in the Pascack-Northern Valley/Rockland County and Ridgewood-Glen Rock areas, visit: www.littleivyacademy.com/summercamp.html.
You are welcome to contact Little Ivy Academy's director, Erich Bassler with your questions by e-mail at info@littleivyacademy.com or by phone at 201-444-8400.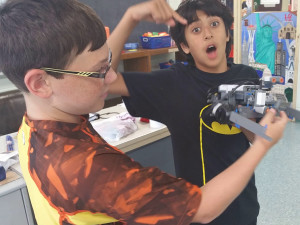 Campers celebrate after successfully road-testing the mobile robot they built and programmed during Little Ivy Academy's RealScience/Express Yourself summer camp.
­­­­­­­­­­­­­­­­­­­­­­­­­­­­————————————————————————————–
Media Contact:
Richard Bassler, Little Ivy Academy, 201-444-8400, richard@littleivyacademy.com