Disclosure:  This is an unsponsored post.  All opinions expressed are my own.
When I last wrote about Fitness Kickboxing NY I was thrilled to have started a journey back to my former self (READ ARTICLE ). I had lost 10lbs, begun to tone and have noticable differences not only in the way I looked but also in the way that I felt.
Here are my photos from that posting. 

Fast forward to today. It has been a YEAR since I first posted a review of Fitness Kickboxing NYand I have been faithfully attending, and following Amirs food plans, and participating in his challenges.  I am down 35 LBS!!! My husband actually says he doesn't remember me ever being thinner (although that is untrue it feels awesome).   
My Fall Update Photo compaired to me Last May (2015)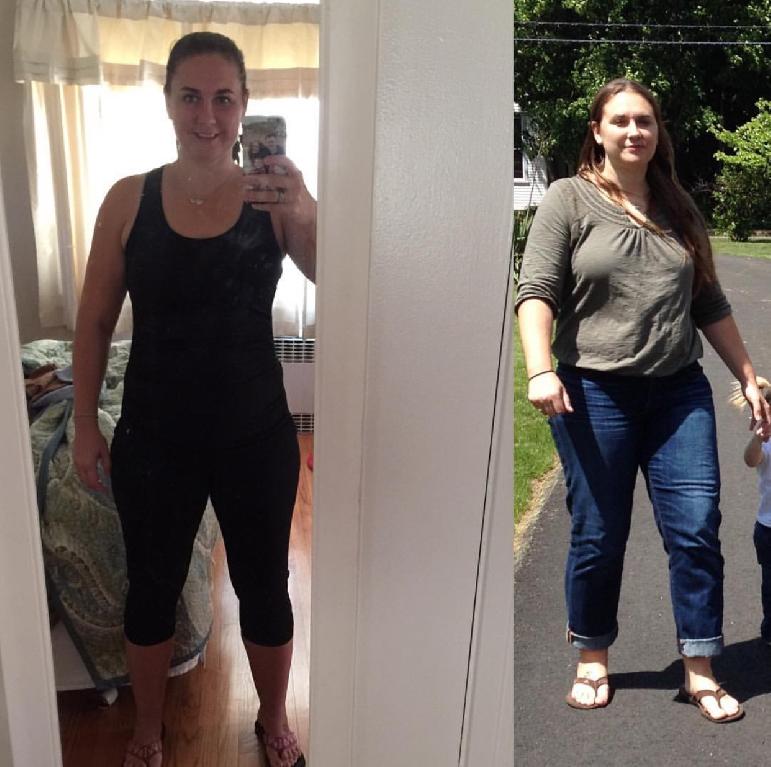 I feel great.  Everyone stops me and asks me how I did it and I can't say enough about Amir.  His gentle (and tough when necessary) guidance has pushed me to become the me that I want to be for myself, my husband, for my children.  I am the role-model I want to be for my  children as well as for those I teach.    
Not that I haven't had bumps along the way. As a former collegiate athlete I have some residual damage that I have to deal with daily, namely my knees are shot. Yeah and I kickbox. Amir makes that happen. When I am sore, or having a bad day, he just makes modifications for me, finds other ways to push me and get me the workout that I need. He emails to check up on me.
I have recently had to take a little break because I need to get a series of injections in my knee.  My doctor also advised me that I need to limit contact, and lose even more weight.  I sent this information to Amir and he got right to work on our game plan.  
I start this weekend. It's perfect timing because Amir is starting his next challenge group this weekend (3/6), The Resolution Refresh 4 Week Challenge. It's a great opportunity for me to ease back into my routine and jumpstart further weight loss to aleviate the stress on my knees.  
The challenge includes:
4 weeks of unlimited classes
15 minute bonus workouts on specific days.
A focused meal plan 
Photo progress shots (these are totally private, but are fabulous motivators)
Personal guidance (literally 24/7) from trainers and coaches.
10% any service with Carrie at Sacred Skin Wellness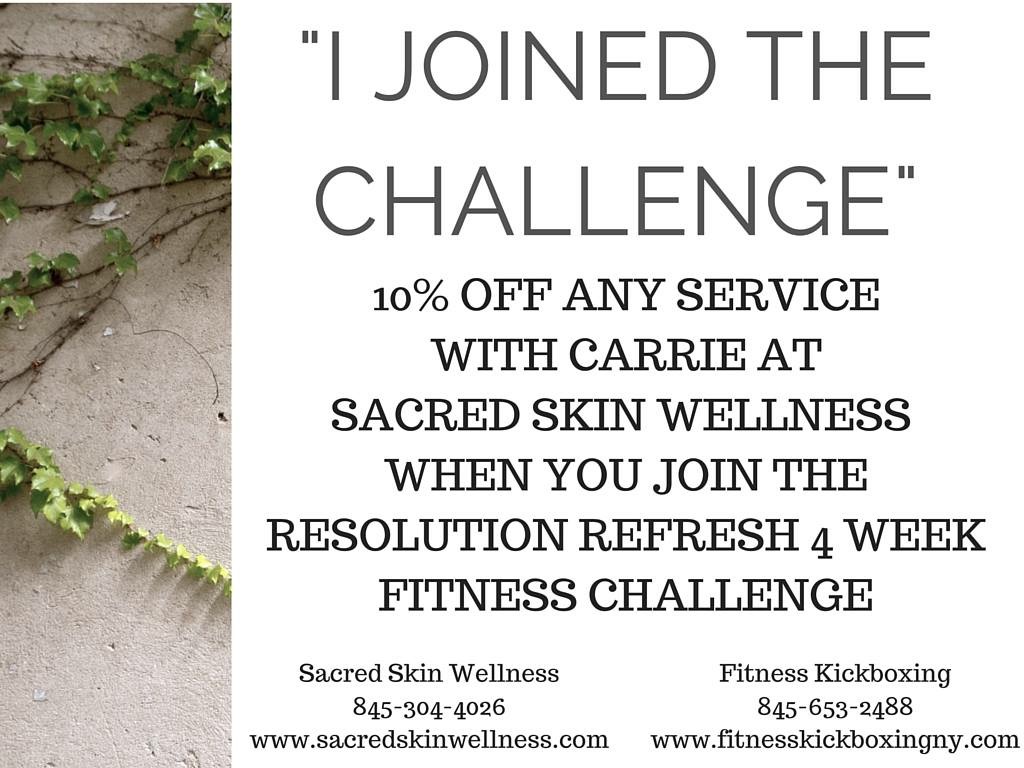 That's my plan. I am going to crush this new challenge, and then I am going to treat myself to another amazing facial with Carrie (its heavenly).  
To sign up for the challenge, Call 845-653-2488, for more information you can search FB for the Resolution Refresh 4 Week Fitness Challenge, or check out the website www.fitnesskickboxingny.com. I am hoping to see you there.