Disclosure:  This is a sponsored post. All opinions expressed are my own. 
Here at RNYM we have a FANTASTIC Photographers Directory.  Every single one of them is super talented.  Even better is that they are all so very different.  They all offer specials for different types of photos, and each one specializes in specific types or styles of photography- no two are the same.  When IC You Photography joined our offerings I was beyond thrilled.
I spoke with Isabella and together we decided on the timing for our session.  We would do some special photos for the kids birthdays' (7 days apart).  We were delayed once due to weather and she as quick to reschedule. In between our scheduling and the actual session Isabella asked what the themes for their parties were and we discussed outfits.  She also then informed me that she would have some surprises for me and the kids and that we should bring anything else that the kids wanted to include.
I was directed to the location that Isabella and Claudia had chosen.  It was easy to find and I had her cell number to reach her in case I found myself lost.  True to her word there were many really cool surprises.  Not only had they purchased banners that coordinated with their respective themes, they had found other fabulous props, and even MADE some special ones for each child.  Isabella and Claudia took turns photographing and worked together well.  When the kids were less than cooperative (come on they are 2 and 5) they helped each other out by making the kids smile.  They even took the time to sword fight with them.
A few behind the scenes shots of Isabella and Claudia with the kids.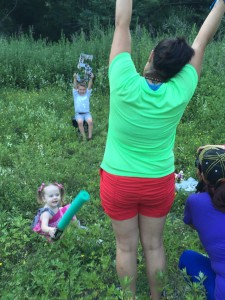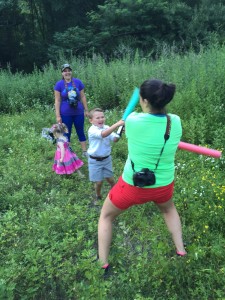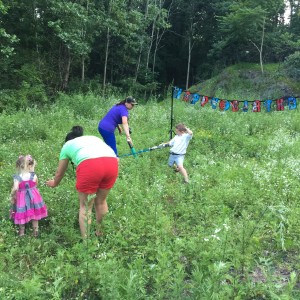 In real life, the atmosphere was beautiful and fun.  In the photos, its breathtaking, magical, and still so fun.  The series of photos for the kids really reflects who they are.
(E) is so silly, and so adorable even playing a game of "peek-a-boo",  as well as showing off her favorite stuffed animal Skye.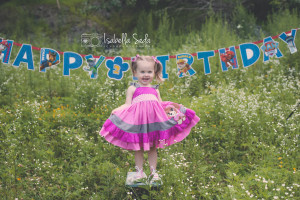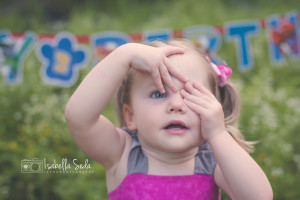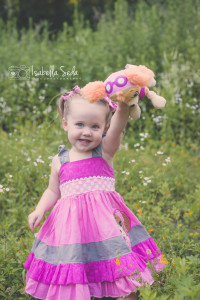 (A) is pretending to be a Jedi, completely in his element.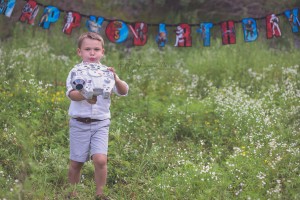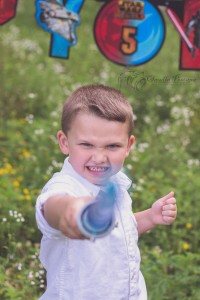 When presented with their home-made props you can see how excited and proud they are to have them.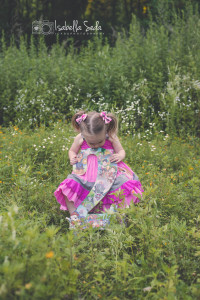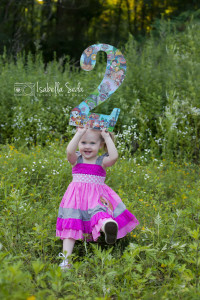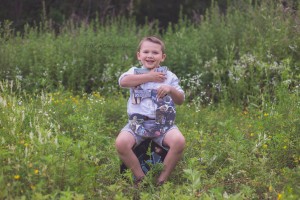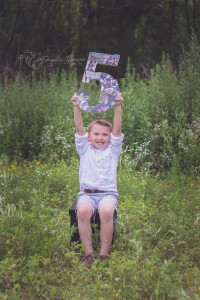 They were even able to get an amazing photo of the two of them together (so, so, so difficult to do).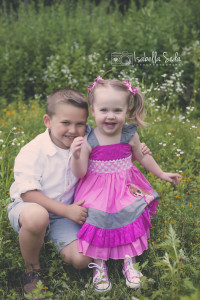 I really enjoy these photos.  I am glad to have documented this stage in their lives, and I love that these pictures aren't the same photos everyone else has that mark milestones.  They are unique, because the photographers are unique.
For example, do you see this photo of (A)?  He is so proud, having so much fun… Then, they made it glow for him.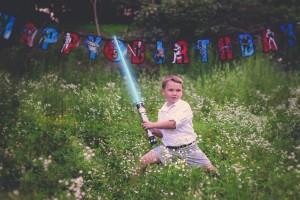 Things to keep in mind.  If you have a specific idea or something you want to incorporate into your photos, speak up.  This time I didn't have anything specific but for my next photo-shoot I have something awesome that I would like to do (a little surprise for RNYD).  Also, keep in mind that photographers need time to comb through images and edit, so if they say 4 weeks until you get images, they mean 4 weeks.  You will be glad that they spent the extra time on your photos in the end, BUT plan accordingly.  If you need images for a certain date, book well in advance.
Stay tuned for Christmas Minis and other specials.  At this time they are booking fall  and Halloween minis!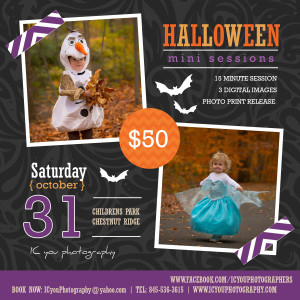 For more information about IC You Photography including their current specials you can visit our Photographers Directory, their website: http://www.icyouphotography.com/ , Facebook page or email Isabella and Claudia at  ICYouPhotography@yahoo.com .