Disclosure: This is an unsponsored post. Sometimes good people do amazing things and just need to be recognized.   All opinions expressed are my own.
Last fall little (E) need to have back surgery. It was a really hard time for us (and one we don't speak of often). During the whole thing we were very honest with big brother (A). Right before she went into the hospital, (A) and I were shopping and he saw a cross at Piercing Pagoda that was (E) size and asked to buy it for her for good luck (swoon).   Of course the answer was yes. She had to remove it for the procedure, but since that day, she has worn it every other day. Never takes it off.
One of our Christmas photos from last year where you can see her cross.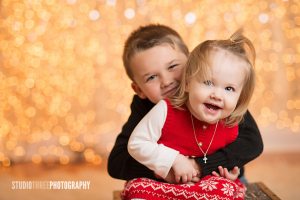 Photo Credit:  Caitlin Fuster
Through the year she had lost one of the little stones, but it was no worry, we still wore it. I just figured it wasn't worth fixing.
Imagine the scene in my house when she woke up one morning and it wasn't around her neck. Luckily, the broken chain and the cross were both in her bed and easily found. After a bit of deliberation, I decided to take the kids and the broken necklace up to our family Jeweler Bourghol Brothers. I was certain I was going to be told that it wasn't worth it to fix anything, and I was going to have to purchase a new, REAL cross. I was totally prepared to do so. I love their quality, and I knew someday she would need one….
I was tentative as I walked up to the counter where Ms. Bourghol stood waiting for me. I explained the story and she completely understood. Together we made the decision to replace the chain (it was actually more cost effective). When we got to the cross itself I braced myself. She didn't even bring up replacing it. She never even missed a beat when she told me that she would fill in the missing stone with a cz (that's what is there anyway). Nervous about cost, I asked and was shocked at the result. Not only did she not tell me for a second that it wasn't worth fixing, she didn't even consider NOT fixing it, and then the price was so ridiculously reasonable!!!
Reunited less than 24 hours later!!!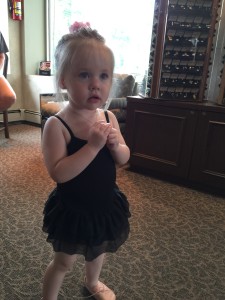 Today, (A) and (E) were so excited to get her cross back (and looking so lovely), and my heart is melting. (A) reassured his little 'sis that if she ever needs another one he will get it for her. That's when I knew I just had to share. This is so special to me. The Bourghol's have made me birthday gifts, made my wedding bands, made my birthstone eternity bands for my children, and have replaced something of little monetary value, but great sentimental value reasonably. They get it. That's what you need in a jeweler, good quality, fabulous ethics, skill, and a real family.
(E) still holding on to her cross after we got in the car.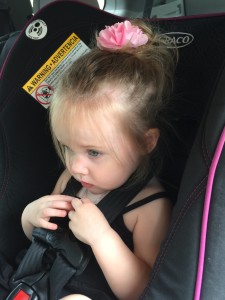 For anyone who has never been Bourghol Brothers but is interested in checking them out, they are located at 73 Lake Road, Congers, NY 10920. They are closed on Sundays and Mondays though if you want to go check them out. Their website is www.bourgholbrosjewelers.com and their phone is 845-268-9752.