Disclaimer:  This is an unsponsored post.  This article is intended to be a general resource only and is not intended to be nor does it constitute financial advice.  Any recommendations are based on personal, not professional, opinion only.  Past performance is not indicative of future results. For illustrative purposes only.
Contributed by: Jamie Flesher
How to navigate the short sale and foreclosure market.
 With springtime comes the home for home selling, buying and shopping!  Tis the season for home selling, buying and shopping! It's thrilling to picture your family in their new home whether it's the first time or tenth time, and often times bittersweet to move out of the old home.  I remember the first time we saw our now home in New City.  I fell in love with the big window we have in our kitchen that overlooks the backyard.  I pictured our then 2 year old and 1 year old outside on the swing set (that we would of course put up) and all I could do was smile.  Yes, it's thrilling!  But it's also a complex market that can be tricky especially since we are still creeping our way out of the real estate bubble collapse.  Recent housing reports suggest that at least 40 to 50% of homes sold are either short sales or foreclosures. So this month, the Money Momma will address what it means when you come across a home that is a short sale or in foreclosure and some tips on what to expect.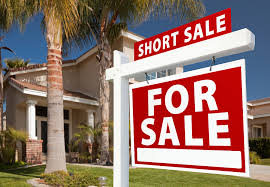 Short sales and foreclosures are actually 2 very different types of home sales/purchases and operate differently.  A short sale is when the owner sells the home for less than what they own on their mortgage.  It's kind of like using a coupon to pay off the mortgage.  For example, if the bank is owed $300,000 on the mortgage and the owner of the home sells the home for only $275,000, they are $25,000 short.  They can either take $25,000 out of savings, or work with the bank to use their "coupon", aka the short sale.  The bank is owed $300,000 but will only receive $275,000.  A short sale can actually be a win-win situation for all.  This is different from a foreclosure property in that a short sale property has not been taken over by the bank.  It still belongs to a homeowner.  Short sales are often good price deals for the buyer and can help the seller avoid having to go into full foreclosure. From the buyer's perspective, you can often expect it to take a longer period of time to close.  In essence, all parties involved are agreeing to take less money so it takes time to work through the details and these types of deals are riskier and can fall through.  From the seller's standpoint, a short sale WILL ding the credit score but not as severely as a foreclosure.  If you wish to enact a short sale, talk to your bank about reporting the sale to the credit agencies as a full debt payoff.  Sometimes they are willing to work it out.  Buying or selling a home as a short sale is rarely a DIY project.  Make sure you pick a good realtor who has a proven track record with short sale properties.  One such realtor is Sheri Chablis of SOHN Real Estate Corp.  If you have questions about short selling your home and have heard horror stories contact Sheri.  She has become an expert in short sales and can often have them completed in 25 days to 2 months (a fraction of the amount of time it takes most people).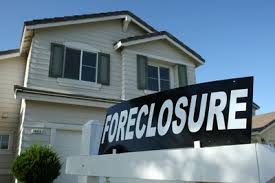 Foreclosure is different from a short sale in that the bank has taken over ownership of the property.  The bank itself is selling the home and the buyer is purchasing the home from the bank.  Think of foreclosure as a wholesale purchase of a home.  There is no retail middleman.  Losing a home to foreclosure can be a heartbreaking and emotional experience for any person. Before heading into foreclosure, it's a good idea to meet with your bank about loan modification or the potential for a short sale. If the bank sends a notice of default (typically recorded), that means they have the right to attempt to sell the home at auction or on the real estate market.  As with short sales, a foreclosure home can be a good way for a buyer to pay a discounted price for the home.  However, that discounted price does come with some drawbacks.   We must apply the mantra of "you get what you get and you don't get upset".  Foreclosure properties almost always come "as is".  There is rarely any negotiating for home repairs or updates and sometimes the buyer is not even given the chance to inspect the property before making a bid.  So, while there may be a good amount of money saved on the purchase of the home, that money may wind up being spent on home repairs and bringing the house up to code.  Purchasing a foreclosure home is another project that is rarely DIY.  Only an experienced professional can help navigate the paperwork and find suitable properties that are in relatively decent condition.  However, if a buyer is patient, and has time to search for the right property, they can get an excellent deal in some great areas!
 For more information on navigating real estate finances contact Jamie Flesher at NYMoneyMomma@gmail.com or 917.647.8267
For assistance navigating a short sale, or using a short sale to sell your home, contact Sheri Chablis at SOHN Real Estate Corp. 845.639.HOME (4663).  Sheri has a proven short sale track record and is often able to navigate them safely and in record time.