Disclosure:  This is an unsponsored post.  All opinions expressed are my own.
One of the things I love about small local businesses is the way they all come together to help the community.  Of course they do, they live here.  So many of the RNYM businesses give back it would be impossible to list them all (if you are ever in need of one, contact me). 
When I met Gilda Burke of Jolirose Cake Shop we were working together on Gabi's "Party of a Lifetime".  her creation blew me away.  So much so that when I needed a smash cake for (E)'s first birthday photo-shoot I went straight to her.
(E)'s smash cake session.  Photo Credit:  Honeybee Photography NY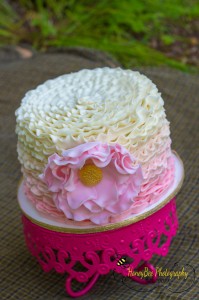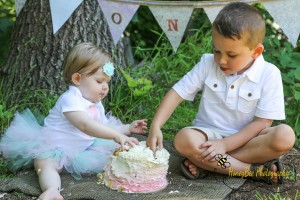 So, after almost a year of our professional relationship (and tons of well deserved accolades later), I find out that she also participates in Icing Smiles, a program that brings amazing cakes to very sick children.  Not just ANY cake, their dream cake, and if you've ever seen her work, you know that's just what it will be.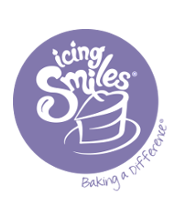 Gilda with one of her award winning creations.
A highly acclaimed and published piece Gilda did for Wedding Chicks Blog. Photo credit: Stefy Hilmer Photography.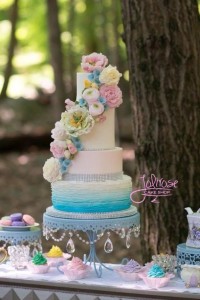 To request a "smile" is easy.  You just go to their website and click on the button.  You fill out a request and viola, one less thing for a family to worry about.  Sometimes the best thing for a sick kiddo is to feel a little "normal", but its one of the hardest things for the parents to do with so much on their plate.  You do not have to be the parent of a sick child to request one.  If you know someone in need you can nominate them to receive one.  Talented cake artists like Gilda will create a beautiful masterpiece that may help everyone to forget their worries and enjoy a moment of time.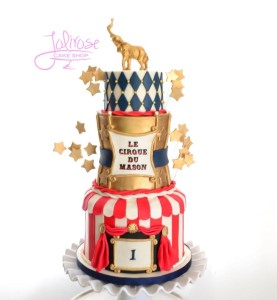 Major restructuring of our "For a Good Cause" page is underway.  I will be updating it with awesome programs like this for people who need it.  Check back soon for a newer page that serves our community!!