Disclosure: This is a sponsored post as I was invited to a session with HoneyBee Photography NY. All opinions expressed here are my own.
This next group of photos that we took are really near and dear to my heart. They say a lot about my personality… In fact, one of them I couldn't resist changing to my personal profile picture… when I did, people who I hadn't spoken to in YEARS commented.  So glad that they did because I adore them, and it was so great to see that they liked them.
We took a time out to change for our next surprise photos… and what did Jen do while I was changing poor (E)?  She got my 4 year old who was not into pictures to take some amazing single shots… I didn't ask her to, and he was being particularly non-cooperative about pictures… even with that obstacle, she captured the following beauties…
(A) riding his tricycle.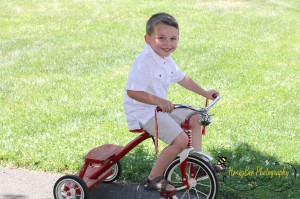 (A) shows his age…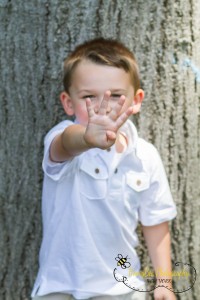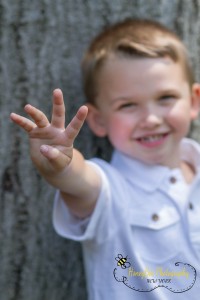 Striking a pose… I love that face!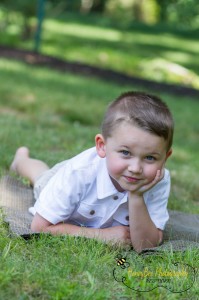 Back from our quick change the next photos were inspired by an awesome photo-shoot I saw on Pinterest of a little girl wearing her mother's heels.  Something about them really resonate with me, but anyone who knows me would laugh at the idea of her wearing my heels, because although my shoes are somewhat cute, they are really mostly sensible (3 knee surgeries from Div. 1 soccer).  So we came up with something better….
(E) standing in mommy's cleats.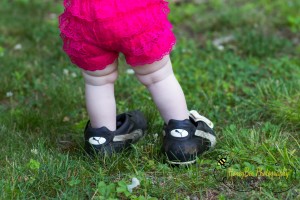 (E) and Mommy with the cleats.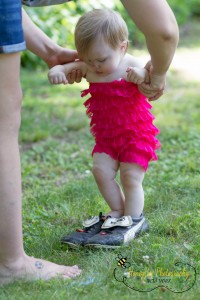 I absolutely adore the contrast of the ruffle outfit and the cleats… It's that balance between the ultra-feminine and the athlete that I have always found so important, and believe I have kept well.
Want to see more of (E)'s First Birthday Photo-Shoot?  Stay tuned!!
To contact Jen at Honeybee Photography NY check out her website www.honeybeephotographyny.com or on Facebook at https://www.facebook.com/pages/HoneyBee-Photography-NY/628693593813915?fref=ts