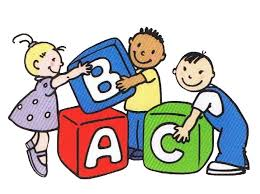 Disclosure: This is an unsponsored post.  All opinions expressed are my own.
Whether it's full time work because of need, full time work because of desire, part-time work, or flexible  schedule, at some point almost every parent experiences the question of what type of childcare is best for the family. Most of my friends and the parents who I speak to have crossed this hurdle at one time or another. Some have gone through it more than once, realizing that their current arrangement doesn't make the most sense when they add another child to the mix or have a change in schedule. As a new parent or a veteran with years of experience, choosing the right childcare arrangement can be very overwhelming. Many parents don't know about the various options available to them.
This piece is meant as a resource to shed some light on the different options available to parents and the benefits of each. The hope being that it will aid you in being able to sort out which type of childcare works best for your family. Local families can also reference our childcare directory which offers choices in each of the categories discussed.
In YOUR home (Nanny or Au Pair) –
No age requirement
Light Housework (laundry, meals for kids)
Au Pair (lives with you), flexible hours (nights/weekends)
Nanny (can live with or out), set hours
Very personalized, they are YOUR childcare, they don't take on other clients.
Your home, comfortable and safe.
You pick and choose classes or activities for your child to attend (at an additional cost).
Nap at home
Control over what children are eating.
In-home (small daycare in someone's home)
In a home, so often very comfortable.
Food prepared for you and covered in cost.
Flexible hours.
Usually smaller numbers
Some follow curriculum, most complete crafts etc.
With other children, so offers socialization.
Childcare/Learning Center
Children can often begin around 6 weeks of age.
Follow a curriculum.
Hours mimic those of a parent's job from roughly 6:30-6:30
Food is included
Many have extended hour programs if needed.
A great guide that I found that has questions you should be asking before choosing a childcare is http://www.dccda.org/referralquestions.shtml there is also a local resource called Childcare Resources of Rockland that you can reach out to if you are feeling overwhelmed.
A special thank you to Cultural Care Au Pair, Here we Grow Childcare, and Julie Cappuccilli for their help during the research portion of this piece.